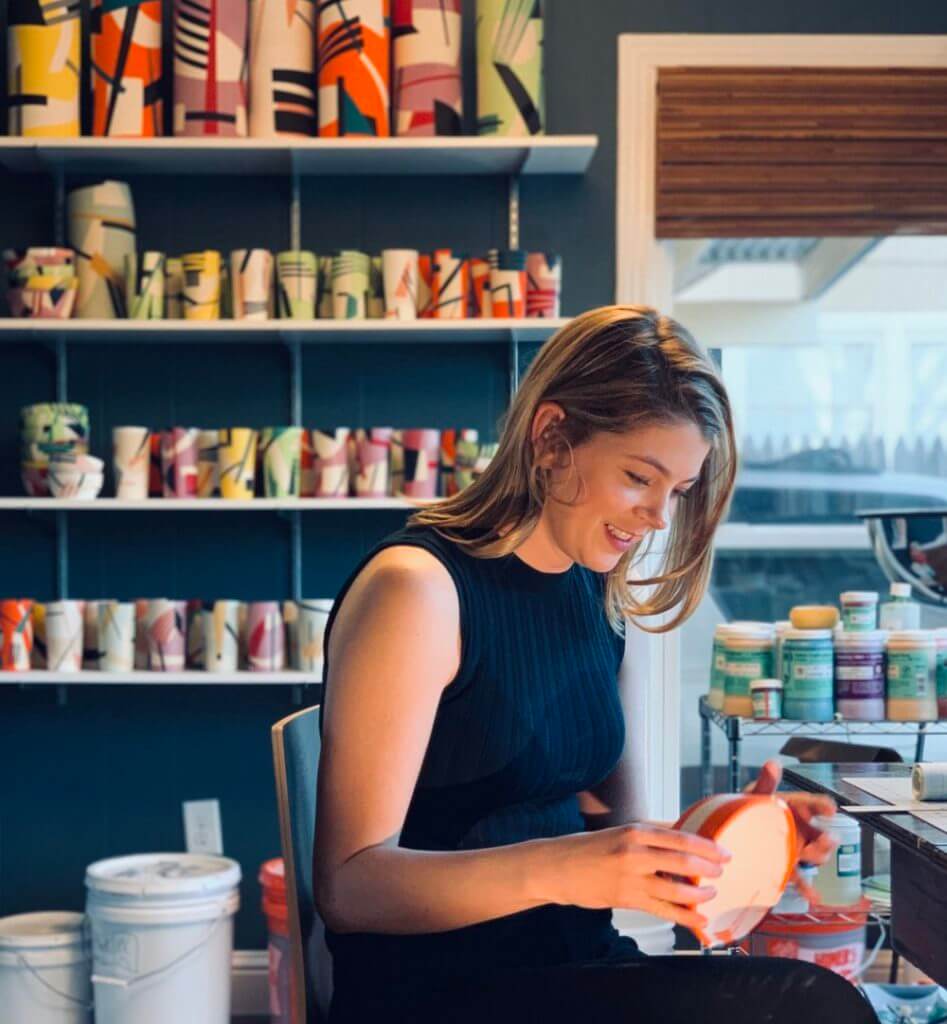 Nationally-Recognized Local Artist Invests in Downtown
You may have seen her work featured in Vogue or maybe you were introduced to her ceramics through high-end retailers like Anthropologie. As the creator of one of Oprah's Favorite Things, Sally Blair is a nationally acclaimed ceramicist from right here in the "Hub City" with an eye for mid-century design.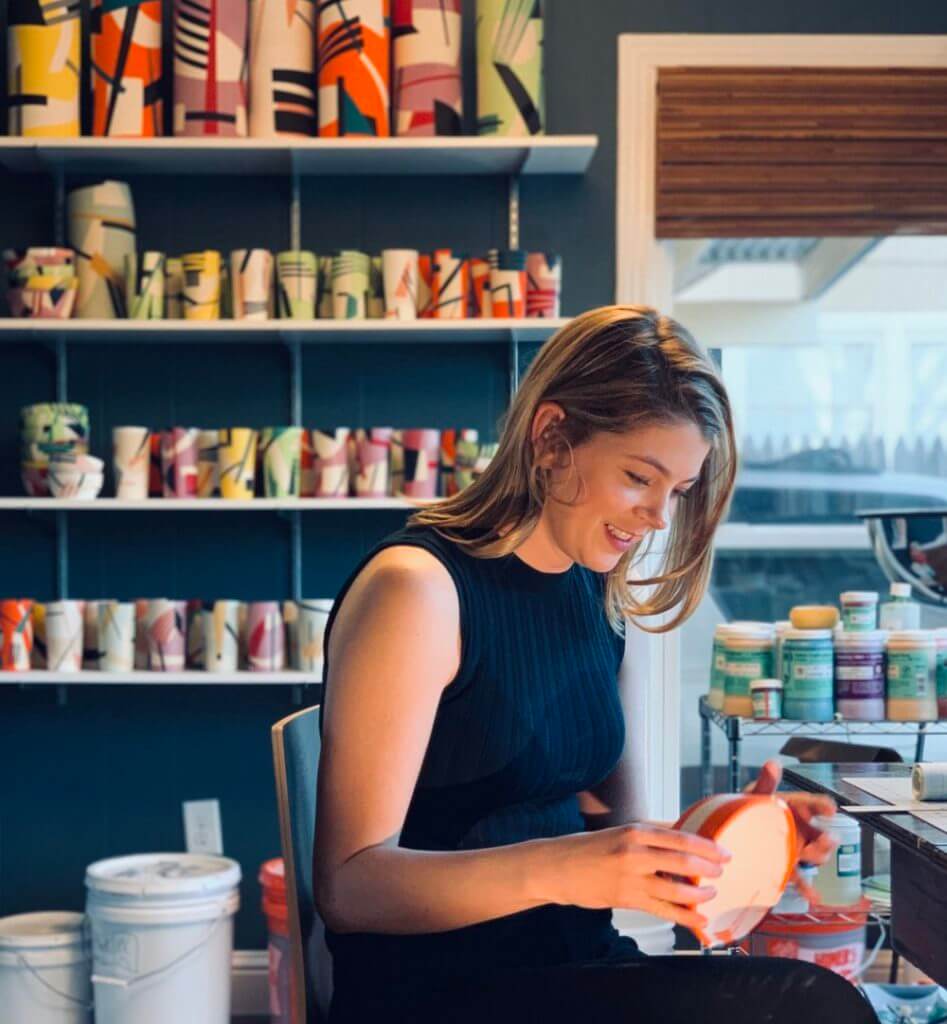 Each contemporary dish is what she describes as a Bauhaus-inspired design that blends art, life and craft. Whether it's glass, bowls or vessels, the creation process of each piece is handmade out of high-fire porcelaneous stoneware and is hand-painted to create a one-of-a-kind object. It is then repeatedly fired to slowly build the surface imagery in order to reach a perfectly completed composition.
Recently, Blair opened a studio in downtown Lubbock. With the assistance of a downtown grant awarded by Market Lubbock, Inc., updates were made to the space including lighting, paint and window adjustments, with a total investment of $70,010 in downtown.
"I chose to invest in downtown because of its thriving creative community," said Sally Blair, owner of Sally Blair Ceramics. "The downtown grant program through LEDA has melted some real financial stress away from my young design studio. My new space is a one-minute bike ride to Charles Adams Studio Project, LHUCA and several new breweries and coffee shops. It is thrilling to be a part of all the exciting things happening in downtown Lubbock."
It is here she says she will have more space to "work and play" while creating objects that she intends to bring joy into peoples' lives. It is her hope that each thoughtfully-crafted vessel will elevate ordinary moments into ones that feel special and unique.
In August of 2019, Sally Blair Ceramics was highlighted in the Oprah Magazine. She has also been featured in Marie Claire. Those interested in her work can also find her work on her website. Designs range from bowls and vases to tumblers and glasses and come in a variety of colors including purple, green, yellow and orange.