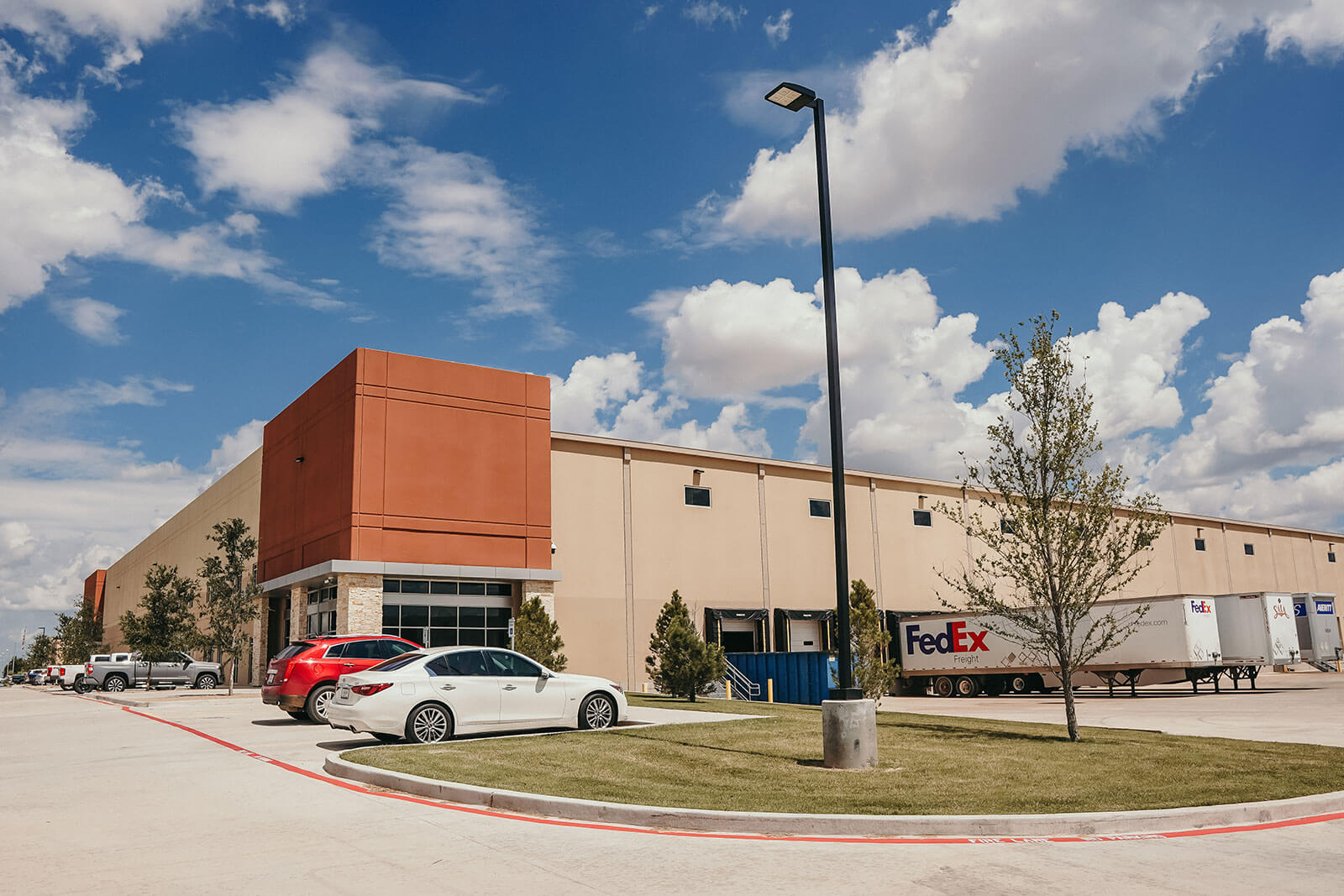 The Lubbock Business Park
Located one mile south from the Lubbock Preston Smith International Airport and approximately ten minutes from downtown Lubbock, the Lubbock Business Park is a 586-acre tract of land located on Interstate 27 (I-27). The Business Park boasts lots ranging in size from four to 60 acres, offering readily available land for your business! In fact, the Lubbock Logistics Center II sits readily available in the heart of the Business Park.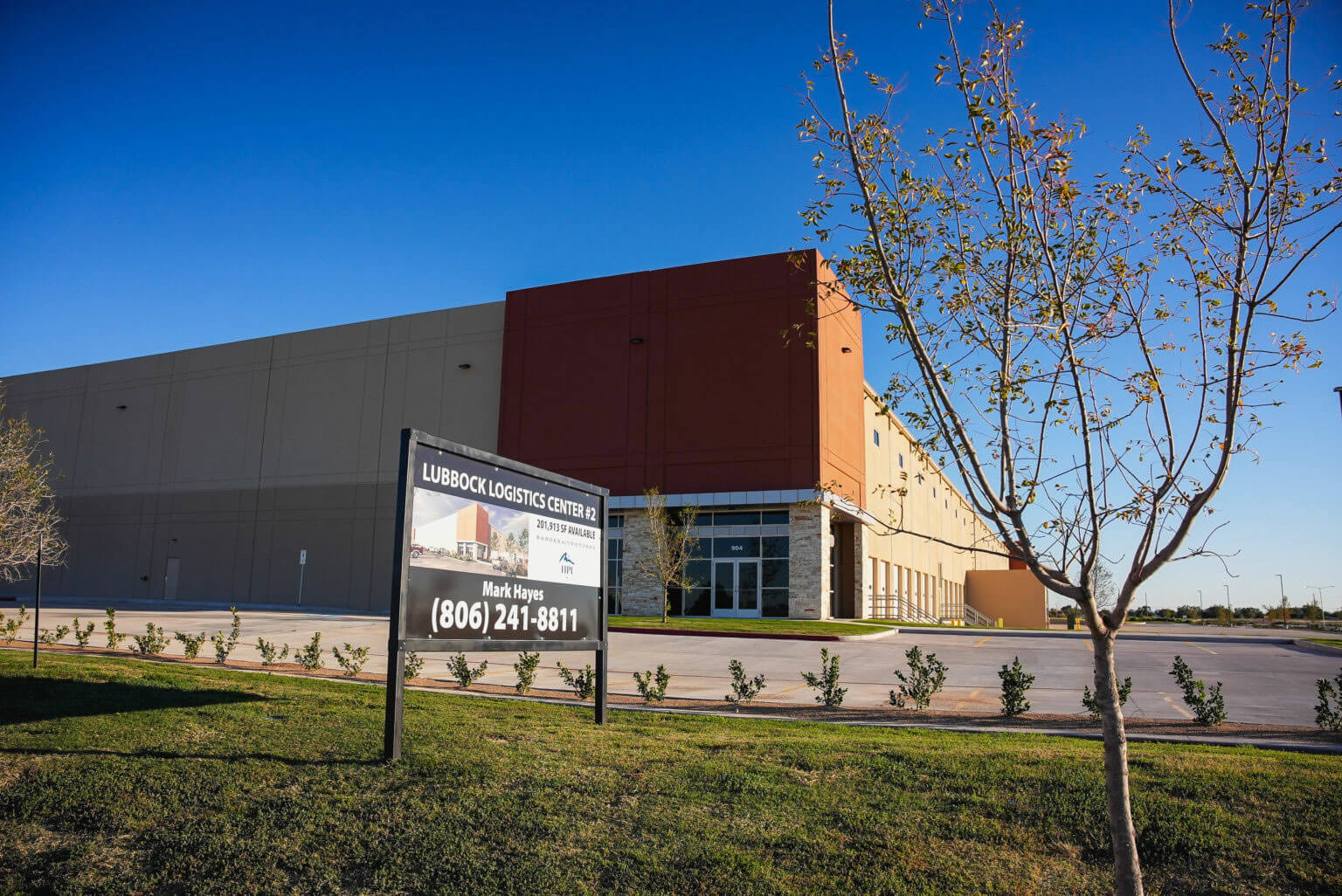 To date, $292 million has been invested into the Lubbock Business Park and LEDA is working hard to attract distribution centers such as the logistics center, manufacturing facilities, high-tech businesses and research and development companies.
O'Reilly Auto Parts Distribution Center, WesTX Packaging Company, Standard Sales, Monsanto's Cotton Research Megasite, Verizon Wireless and The Texas Department of Public Safety regional headquarters, which features a state-of-the-art forensic crime lab completed in 2013, currently reside in the Lubbock Business Park. The Business Park also houses the parts manufacturing world headquarters for Lummus Corporation and Republic National Distributing Company.
Take a look at the complete list of current Lubbock Business Park occupants below!
Amazon
An American multinational technology company, which focuses on e-commerce, cloud computing, digital streaming, and artificial intelligence. This facility will be for sorting packages by their final destinations and will be taken to a delivery station. Construction is expected to be completed by the end of 2021.
Bayer Crop Science
Bayer is a global enterprise with core competencies in the Life Science fields of health care and agriculture. The Bayer CropScience Cotton Breeding Station in Lubbock brings plant breeding and trait developments into one facility, while still segregating them per regulations.
O'Reilly Distribution Center
O'Reilly Auto Parts has become one of the nation's largest auto parts retailers. This center provides overnight service five nights a week so that parts not available in the store, and those needing to be replenished, are delivered for customers the next business day.
Standard Sales, Anheuser-Busch
Standard Sales Company, L.P. distributes beer and other Anheuser-Busch, Inc. products to six counties surrounding Lubbock County. Standard Sales distributes thousands of products daily.
MTBC, LTD.
Known as TBC Enterprises, MTBC, LTD. operates as a nationwide distribution facility of hair and beauty products. After consolidating operations in New York and Florida, the Business Park provides TBC Enterprises with a central primary location for wholesale distribution.
Department of Public Safety
A new regional facility for the Department of Public Safety in Lubbock County houses an Administrative and Crime Lab building and a Driver License facility.
Verizon Wireless
Verizon Wireless provides data and switching services for Verizon Wireless' voice and 3G services across most of West Texas.
Republic National Distributing Company
RNDC is one of the nation's leading wholesale alcohol distributors, specializing in wine and spirits. RNDC serves as a brand-building and product expert liaison between suppliers and those who sell or serve alcoholic beverages.
Lummus Corporation
Lummus Corporation is the largest manufacturer of cotton ginning machinery in the world, providing design, installation, field and technical service support for customers in the USA and throughout the world.
WesTX Packaging
WesTx Packaging is a full line multi-bag manufacturer with a customer base that spreads across a variety of market segments: animal feed, seed, industrial commodities, grain milling, food processing, chemicals and retail packaging.
Lubbock Fire Department
A facility that houses administration, training, maintenance and the Emergency Operations Center for the City of Lubbock.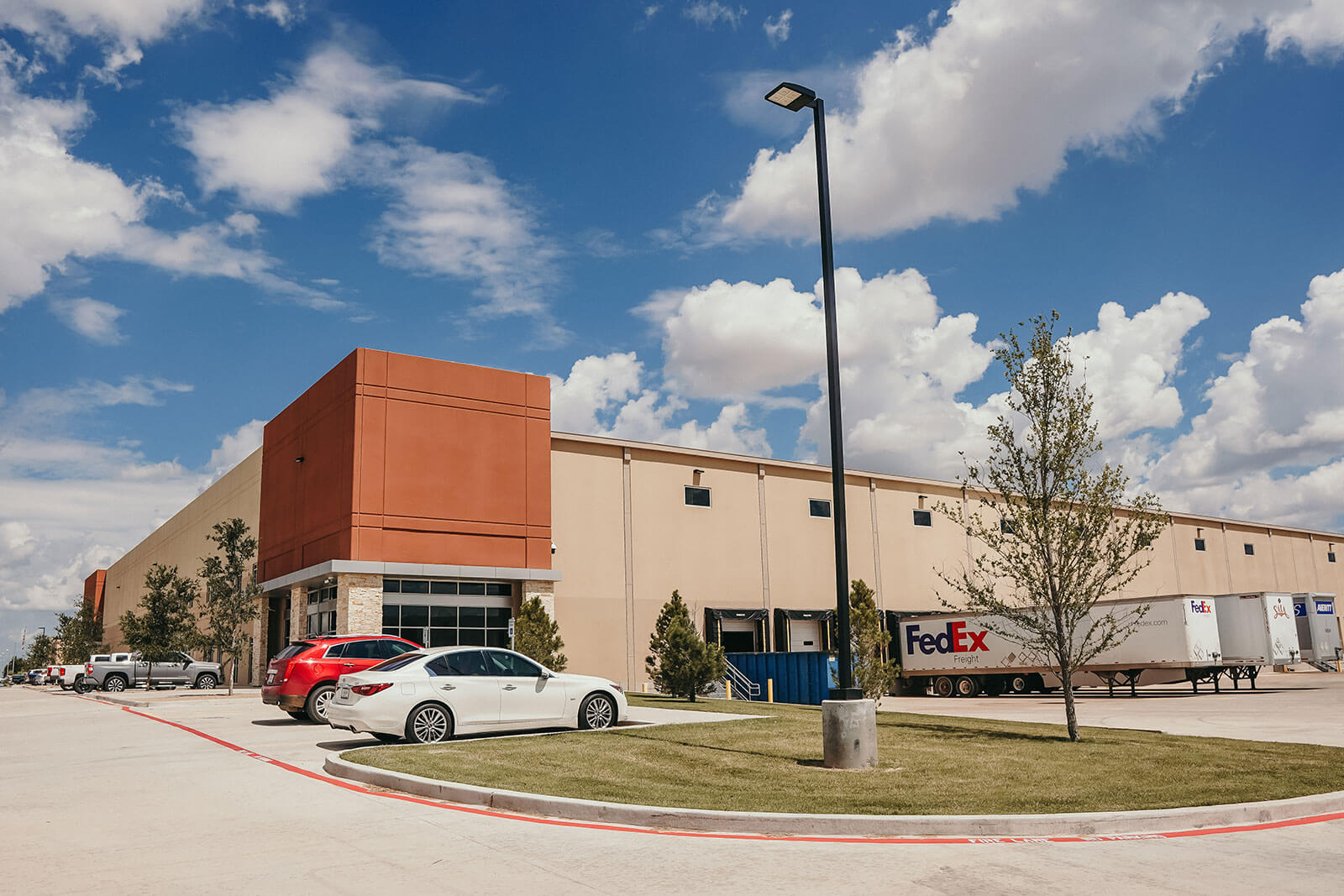 If you are interested in more information on the Lubbock Business Park, contact the LEDA recruitment team at 800-687-5330.