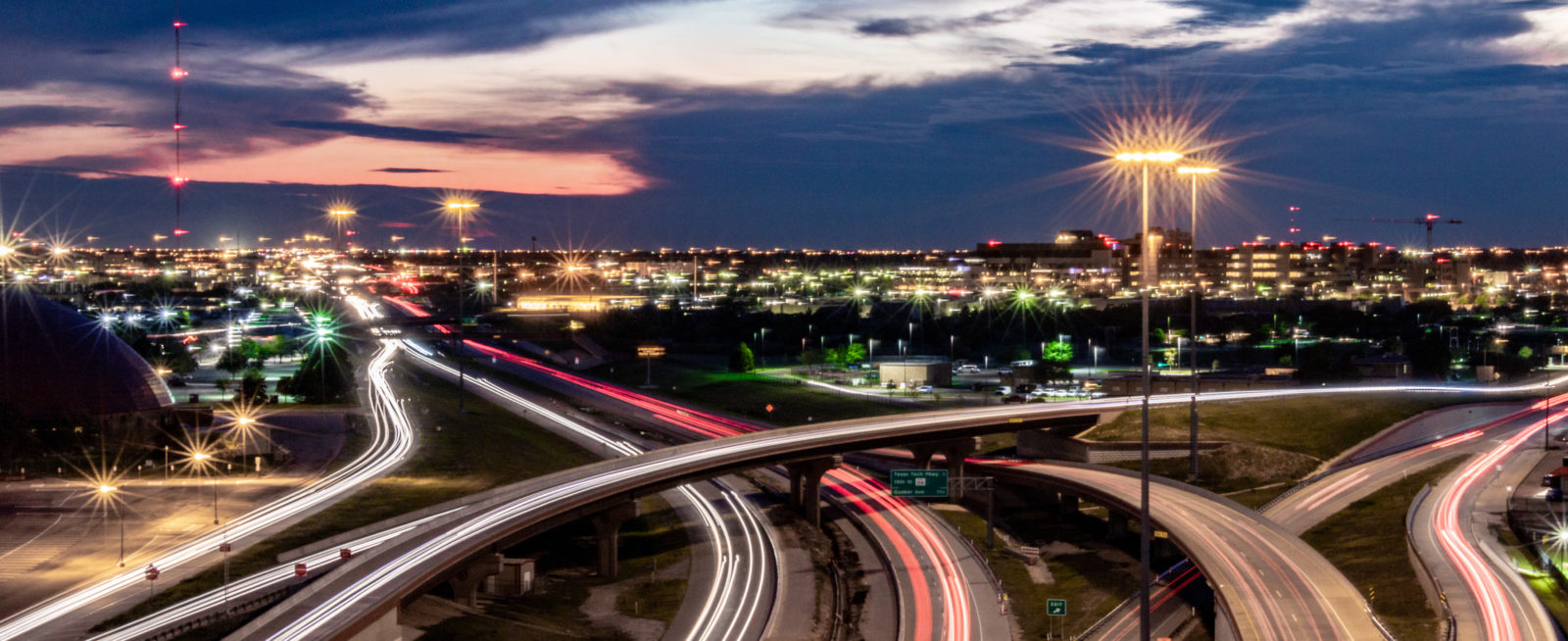 our Workforce
Skilled & Ready
Today, Lubbock's ever-growing workforce is thriving with the continued support and valuable resources offered by the Lubbock Economic Development Alliance.
Take advantage of the Lubbock region's labor force of more than 212,380 skilled workers, including approximately 53,000 students each year. In addition, Lubbock's cost of doing business continues to rank as one of the lowest in the nation. As a pro-business community, Lubbock also has some of the most competitive wage rates, affordable land, cost of living, property taxes and other business-related costs in the state. The following data makes it easy to see why Lubbock is a great place to do business.
Over 212,300 Skilled Workers
There is no doubt about it – Lubbock's greatest strength is its educated, diverse and skilled workforce. West Texans are known for their strong work ethic, innovative processes and entrepreneurial spirit.

The Lubbock labor pool is refreshed annually with 10,000 college graduates. More than 54,000 college students are currently enrolled in higher education institutions in Lubbock. Approximately 29 percent of area residents over 25 years of age have a college degree or higher.
Commuter Traffic Patterns
Four out of every five residents of the Lubbock MSA live in the city of Lubbock itself. As a result, long-distance commuting patterns in the larger three-county MSA are not especially significant.
In 2017, an average of 76,602 residents of the city of Lubbock also claimed the city as their place of work. Another 49,353 people work in the city but live elsewhere. Outbound commuting is up modestly over the past decade. About 27,079 residents of Lubbock are employed outside the city limits. (Source: On the Map 2017)
Looking at commuting patterns by industry reinforces the strength of Lubbock as a regional center for West Texas and the South Plains. The city draws in large numbers of workers in education, health care, retail trade and restaurants/bars/hotels.
In only a few economic sectors do employment patterns lean more to net outbound commuting. This occurs to some extent in oil/gas/mining, agriculture and construction.
Employment Sectors
Regional employment in the Lubbock area stands at 158,498. Jobs grew by 9,802 over the last five years and are projected to grow by 9,705 over the next five years. As of 2019, the region's population increased by 5.6% since 2014, growing by 16,405. Population is expected to increase by 3.8% between 2019 and 2024, adding 11,697.
From 2014 to 2019, jobs increased by 6.6% in Lubbock County, Texas from 148,696 to 158,498. As the number of jobs increased, the labor force participation rate increased from 63.1% to 63.7% between 2014 and 2019.
Lubbock's top three industries in 2019 are Restaurants and Other Eating Places, Education and Hospitals (Local Government) and Education and Hospitals (State Government).
Two relatively stable economic sectors, health care and education, provide one quarter (25%) of the Lubbock MSA's total employment. It is worth reiterating that Lubbock is the largest urban center serving the vast rural area of West Texas and Eastern New Mexico. In this capacity, the city services – from retail stores to health care specialties to professional services – are expected to be in relatively high demand.
| Year | Employment | Civilian Labor Force | Unemployment | Unemployment Rate |
| --- | --- | --- | --- | --- |
| 2017 | 154,920 | 160,098 | 5,178 | 3.2 |
| 2018 | 155,210 | 160,193 | 4,983 | 3.1 |
| 2019 | 156,850 | 161,465 | 4,615 | 2.9 |
| 2020 | 151,583 | 160,803 | 9,220 | 5.7 |
| 2021 | 158,014 | 165,513 | 7,499 | 4.5 |
| 2022 | 158,014 | 165,513 | 7,499 | 4.5 |
Wages & Benefits
LOCAL WAGES
The median household income for Lubbock County in 2017 was $49,078, which is $7,973 below the Texas median income and $8,574 below the national median income.
In most occupational categories, the median wage in the Lubbock MSA falls well below the national wage range. For higher-skilled jobs in medicine, law, engineering and more, the national wage spectrum is wide, so a low local median in these categories is more significant than for lesser-skilled occupational groups where the national wage ranges are much narrower.
(Source: Texas Labor Market & Career Information Department of the Texas Workforce Commission)
WORKERS' COMPENSATION
Workers' compensation is a state-regulated insurance system that provides covered employees with income and medical benefits if they are injured on the job or have a work-related injury or illness. Workers' compensation insurance coverage limits an employer's liability if an employee brings suit against the employer for damages. In Texas, private employers can choose whether or not to carry workers' compensation insurance coverage.
Average Household Income: $74,505
Median Home Value: $158,379
Source: Environics 2021 Estimate
Workforce Programs
The Lubbock Coding Academy (LCA) is a partnership between the Lubbock Economic Development Alliance, Texas Tech University's Information Technology Division and eLearning and Academic Partnership Area, South Plains College and the Austin Coding Academy. These partners collaborate with the end goal of providing application development training to interested area citizens in order to meet the programming needs of regional businesses.
Lubbock Coding Academy's Full Stack Web Development Track is designed to take students from no experience to job-ready in under a year. After graduating, students continue to receive support in finding their first job from a job placement course.
There are three ways for students to obtain tuition assistance for the Lubbock Coding Academy:
LEDA's tuition reimbursement program for businesses
Click here for more information about the Lubbock Coding Academy.
South Plains Teacher Externship Program
As concern mounts nationally over how to prepare students for available jobs, externships—instructive stints in local industries—are becoming an increasingly popular means of providing teachers a sneak peek at the skills their students will need to be competitive. Externships give local businesses an opportunity to impart their knowledge of career opportunities, hiring trends and the skills required for work in different industry sectors.
The South Plains Teacher Externship experience provides teachers with three full working days on site in a local business during the summer months. This is not a tour, the host business is asked to provide teachers with hands-on working experience and beneficial shadowing in their business. Teachers gain real-world perspective and application connected to the skills they are teaching and industry exposure in course-specific areas.
For more information, click here.
High Demand Job Training Grants
In September of 2014, the Texas Workforce Commission (TWC) launched the High Demand Job Training program and set aside $1M to support collaborations between Workforce Solutions partners and local economic development entities. This opportunity led to a partnership between the Lubbock Economic Development Alliance and Workforce Solutions South Plains (WSSP).
The purpose of this grant is to assist Lubbock County ISDs in enhancing and maximizing the capacity of their various Career and Technical programs. The South Plains High Demand Job Training Project facilitates occupational training at the secondary level during the school year to prepare high school students for high-demand occupations. This concept has now been expanded to all school districts located in the 15-county South Plains region, and to date, has educated and training many students to prepare them for employment in the high-demand occupation in our area.
Community Workforce Partnership (CWP)
In 2000, LEDA helped form the CWP, with the purpose to carry out a cooperative program that meets the training, education and information needs of local and regional businesses, industries and the local and regional labor market. In 2004, the CWP received the Workforce Best Practices Award from the Texas Economic Development Council. This partnership board meets quarterly to discuss best practices by economic development, Chambers of Commerce, education and workforce.
Skills Development Fund Grants
The Skills Development Fund is Texas' premier job-training program providing local customized training opportunities for Texas businesses and workers to increase skill levels and wages of the state's workforce. The Texas Workforce Commission administers funding for the program. Success is achieved through collaboration among businesses, public community and technical colleges, Workforce Development Boards and economic development partners.
In 2019, the Texas Workforce Commission awarded South Plains College and Workforce Solutions South Plains a Skills Development Fund grant of $506,719 to meet the training needs of a consortium of businesses, which included J&B Industrial Services, Red River Commodities, Simflo and Azteca Milling, LP. This funding will be used to train their total of 206 employees in various courses needed for their specific jobs.
In 2019, the 19th Annual South Plains Career Expo was held at the Lubbock Memorial Civic Center. This career exploration event is a great opportunity for area high school junior and senior students, with more than 4,000 students attending from across the South Plains. This is one of the largest events of its type throughout the state of Texas. This event is hosted by Workforce Solutions South Plains, South Plains College, LEDA, Texas Tech University System and area school districts.
Through a relationship with the CWP and Workforce Solutions South Plains, LEDA continues to help engage the community by promoting a variety of job fairs that are held throughout the year. Click here to find dates for area job fairs.
Workforce Solutions South Plains
Workforce Solutions South Plains is one of LEDA's most valuable partners. LEDA works closely with this organization to explore grant opportunities for local businesses. Workforce Solutions also hosts a variety of job fairs, assists companies with employee recruitment and job training programs.
Skills development grant programs
Job fairs
South Plains College Workforce Development Division
Byron Martin Advanced Technology Center
Texas Tech University Career Center