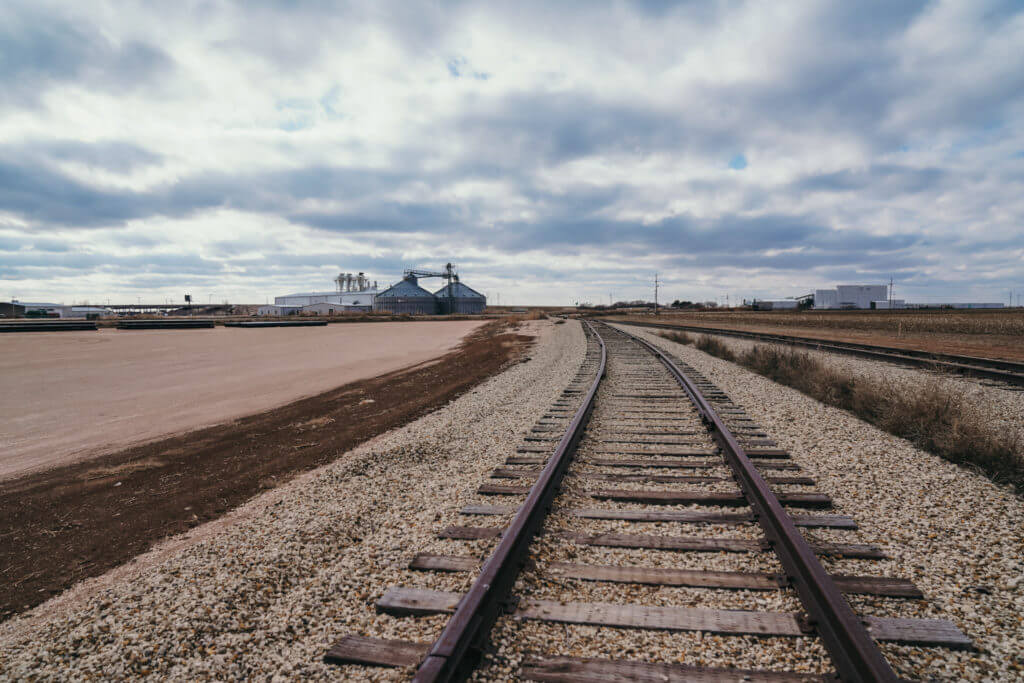 Located on the edge of Lubbock city limits, the Lubbock Rail Port is an ideal location for food processors, light manufacturing and heavy industrial companies in need of access to a rail line.
With continuous job growth and private investment happening in the rail port, real estate developers see the opportunity and need to utilize available buildings, making this site a bright spot for future economic opportunities in the region.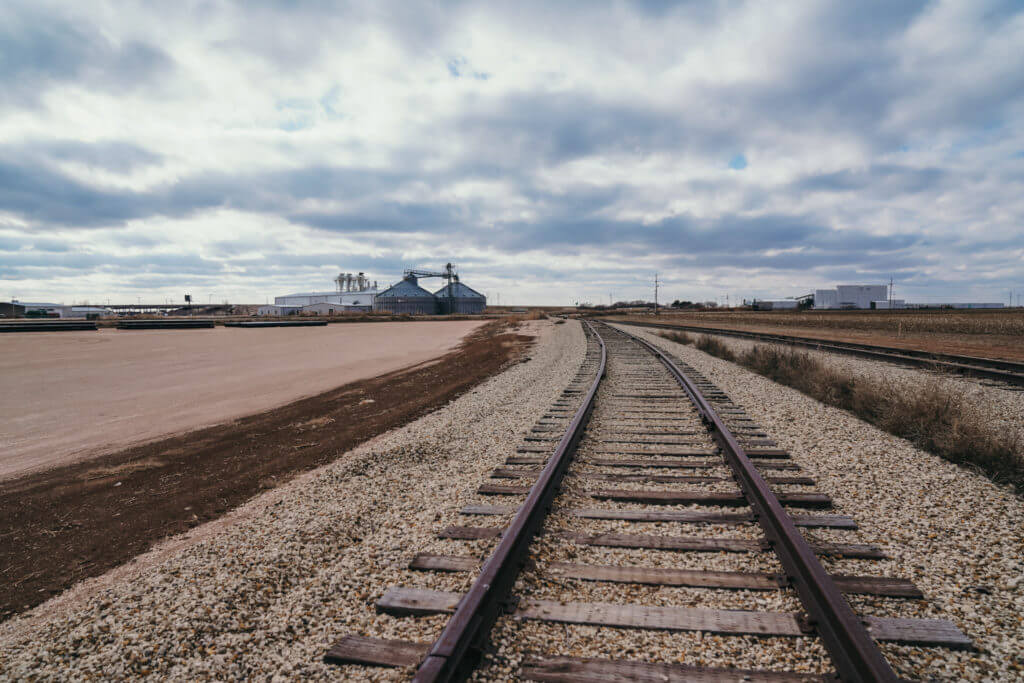 Thanks to the acquisition of an additional 200 acres and a $1.5 million grant from the U.S. Department of Commerce Economic Development Administration to extend additional rail into the park, the rail port is buzzing with activity.
The Lubbock Rail Port, a 526-acre tract of land located just five miles north of the Lubbock Preston Smith International Airport, provides convenient access to Interstate 27 (I-27) and the BNSF Railway. One short-line railroad and BNSF Railway link the city to the metropolitan areas of the Central and Western United States.
Other details include: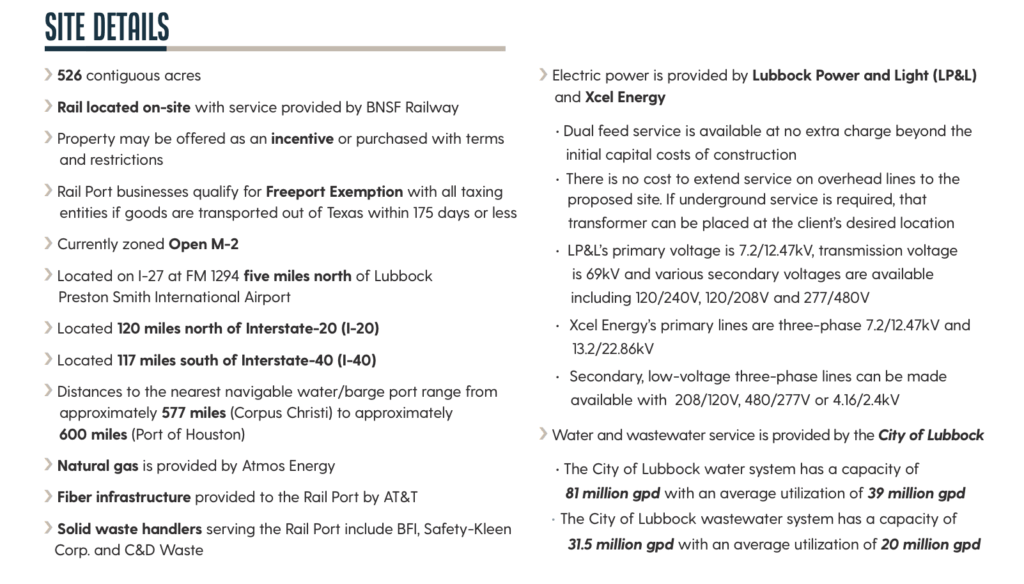 The Lubbock Rail Port is currently home to Hampton Farm's almond butter processing facilities and will be the future location of its peanut butter processing facility. Other companies included in the Rail Port include Corteva Agriscience, Bayer Crop Science and WL Plastics.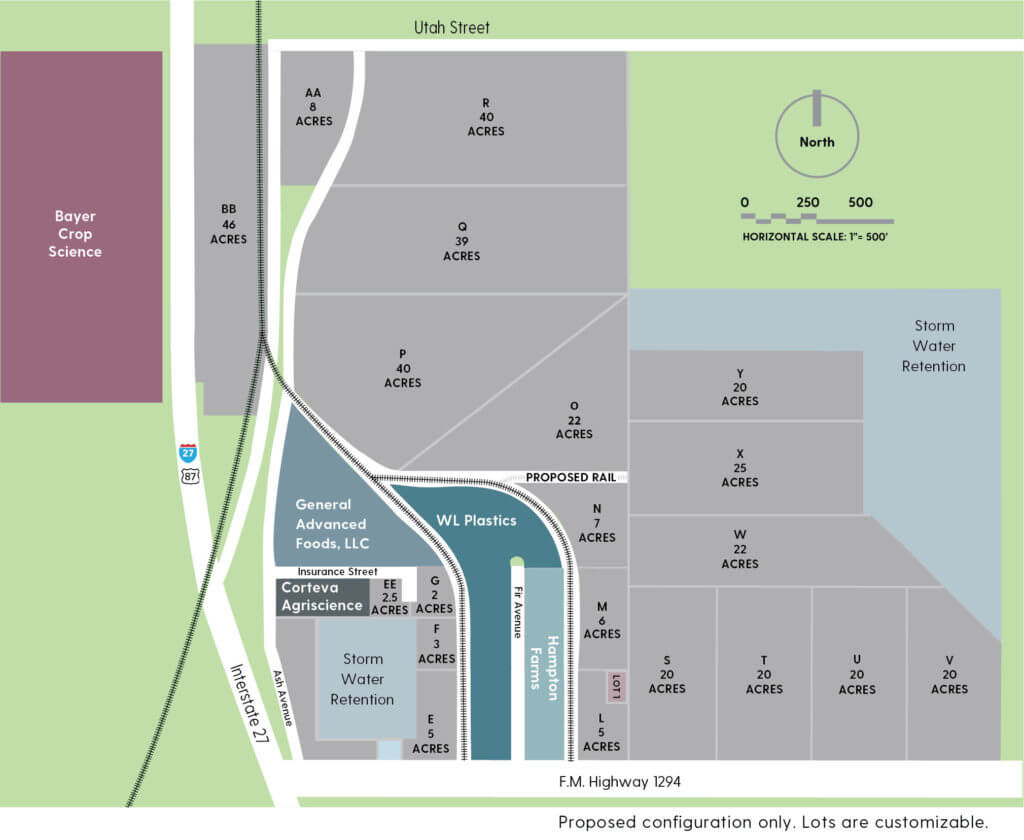 Take a look at the complete list of the Rail Port occupants below.
Hampton Farms
Hampton Farms, a family company of Severn Peanut Company and Meherrin Agriculture, expanded its operations by opening a new 85,000-square-foot food processing facility in June 2017. Located at the Lubbock Rail Port, Hampton Farms currently produces almond butter and has future plans to produce peanut butter at a second facility within the Rail Port.
Bayer Crop Science
Just outside the Lubbock Rail Port, progress continues to be made on Bayer's state-of-the-art, 500,000-square-foot cotton seed processing facility. The only one of its kind, this facility will become the national hub for all cottonseed processing operations, solidifying Lubbock as the cotton capital of the world.
WL Plastics
WL Plastics, the leading manufacturer for high-density polyethylene pipe in North America, has chosen Lubbock to build its 9th manufacturing plant. Here they will produce pipe for oil, gas and water markets in their new 50,000-square-foot facility at the Rail Port.
Corteva
The leader of innovation in agriculture, Corteva, will continue their research and development at their 30,000-square-foot office and laboratory facility located in the Rail Port.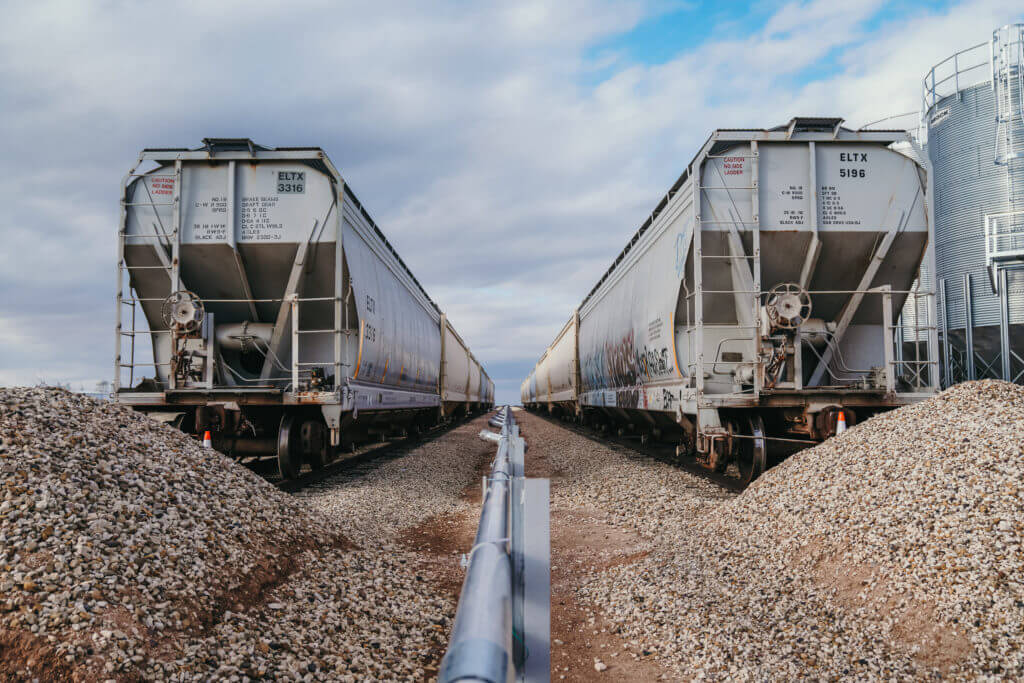 If you are interested in more information on the Rail Port , contact the LEDA recruitment team at 800-687-5330.