Lubbock Among Most Recession-Resistant Cities in the U.S.
As reports of market downfall continue to circulate in the media, one article caught the eye of business leaders searching for recession-proof locations to relocate or start a business. Business Insider recently shared the SmartAsset report on the "most recession-resistant cities in the U.S." After analyzing 264 of the nation's largest cities across three categories including employment, housing and social assistance, Lubbock came in at number seven.
Due to Lubbock's top-fourth rankings in all three of the categories considered, the city ranks 29th overall for employment, 59th overall for housing and fourth overall for social assistance. With the eighth-lowest 2018 unemployment rate and the 14th-lowest increase in unemployment rate during the Great Recession – at 2.8%.
Housing in Lubbock had the fourth-highest increase in home value during the Great Recession, at 13.9%. The city also ranks within the top 20% of the study for all of the social assistance metrics, including its relatively low percentage of the population relying on public assistance at nearly 1.5% with an annual amount of assistance per household at approximately $1,852.
Lubbock's central location is advantageous, as it is the number-one supporter of businesses within the region. Lubbock also has a number of resources to offer within the city. Access to the BNSF Railway, Lubbock Preston Smith Intl. Airport and Interstate 27 makes the city a great option for businesses looking to capitalize on distribution and proximity advantages.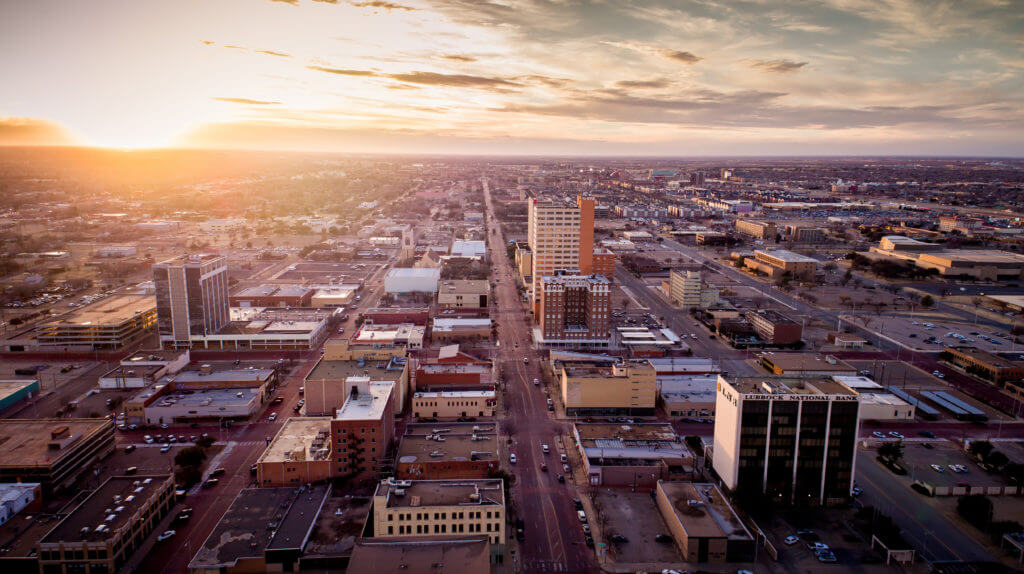 Within the past five years, two-thirds of the jobs added are high paying with a starting salary of $50,000. The high-adjusted incomes in Lubbock allow citizens to maximize every dollar. Part of what makes Lubbock a recession-resistant city is the affordable living costs. The overall cost of living is 91.5 percent. This allows workers to save more of their income instead of spending a large percentage on real estate, granting citizens the freedom to utilize their earnings.  
As job industries continue to thrive, Lubbock is continuing to prove to be an attractive market. With an increase of positions available in various industries, Lubbock is welcoming a cohort of talented professionals while simultaneously offering a great quality of life. Popular industries found in the "Hub City" range from healthcare, education and agriculture to technology and retail services. Our diverse economy fosters a diverse workforce.
From our exceptional business climate to our continuous growth, Lubbock will remain a top city as recession nears. Our stable economy promotes Lubbock as the ideal destination to make your next move. For more information on Lubbock's economy, visit our website.