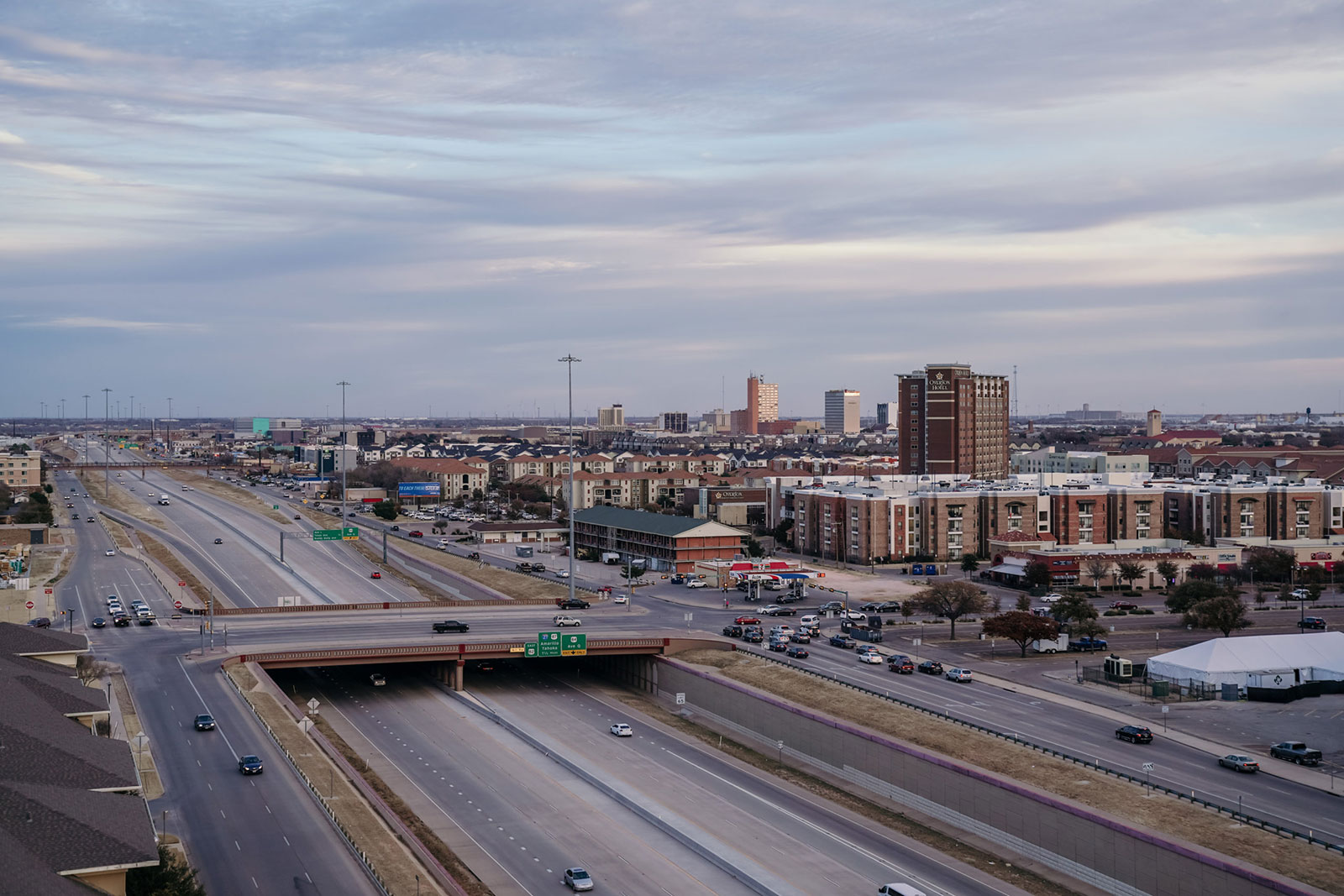 Location Advantages
in Lubbock, Texas
Nestled on the South Plains of West Texas, Lubbock has long been known as the "Hub City" for more reasons than its central location across the United States. As the hub of agriculture, technology, health care, education and manufacturing for the region, business owners and CEOs are met with the resources needed to grow their business. Just as a spoke connects a wheel, Lubbock, Texas serves as the destination where industries connect and opportunity flourishes.
When analyzing mid-sized metro cities, Business Facilities considered many weighted factors including population growth, diversity of growth sectors, support for startups and economic development strategy. The findings resulted in Lubbock being an optimal location for both start-up businesses and companies looking to expand or relocate. Lubbock's high economic growth potential is also found in being the "Hub City."
Location
The accessible placement on the crossroads of Interstate 27 (I-27) and five major U.S. highways makes travel, both leisure and commercial, easier. The city sits in the central time zone and is equal distance to both the east and west coast, allowing for ease of U.S. distribution. In fact, Lubbock's placement along the proposed Ports-to-Plains corridor extension is advantageous for future trade.
Infrastructure
Not only does Lubbock offer premier access to the city via interstate, it also boasts a unique and well-planned transportation network with Loop 289 and the addition of the Marsha Sharp Freeway (U.S. 84/62), allowing drivers an average 15-minute commute to anywhere in the city.
Just five minutes from downtown, the Lubbock Preston Smith International Airport services United, Southwest and American Airlines as well as air freight being distributed both in and out of the city. Located one mile south from the Lubbock Preston Smith International Airport, the Lubbock Business Park is a 586-acre tract of land located on I-27. The Business Park boasts lots ranging in size from four to 60 acres, offering readily available land for your business!
Climate
Lubbock is the perfect place to bask in the West Texas sun while experiencing all the city has to offer. The mild climate provides the city with predominantly warm days and cool nights throughout the year. Summers are hot with relatively low humidity, while winters are typically sunny and mild with infrequent, extended cold periods. An average 265 days of sunshine per year paints the "Hub City" as a beautiful backdrop to days exploring the vast landscapes surrounding the city.
Lubbock's low taxes, top-tier higher education institutions, great quality of life and access to a robust pool of talent are just the tip of the iceberg when attracting prospective companies and citizens. Every day, new, relocating, and expanding businesses and innovators are choosing Lubbock, Texas because of its prime location across the United States, abundance of talent, low tax rates, competitive incentives and available opportunities.
The "Hub City" has a strong sense of community, built on a foundation of West Texas values mixed with a little bit of grit. There are plenty of wide open spaces readily available for new developments and elevated aspirations. Plus, Lubbock offers the easy-going, slow-paced lifestyle employees and their families are seeking. The costs are low but our standards are high. If you are interested in learning more about Lubbock, Texas, follow us on social media, @lubbockeda.