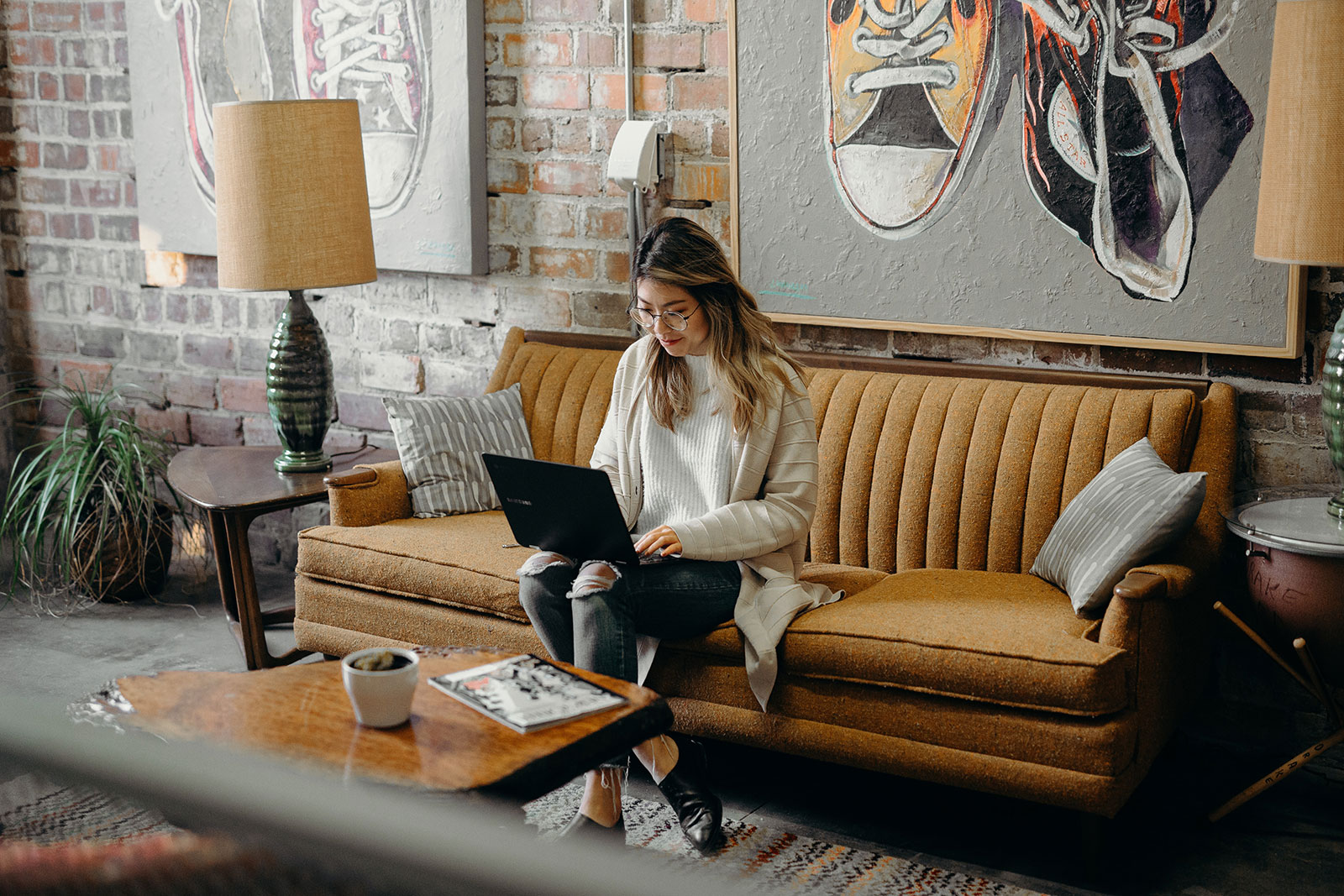 Work From Home
in Lubbock, Texas
While some companies made the decision to resume work with employees in the office, a growing number of businesses such as tech companies like Twitter, Google and Slack, made the decision to work from home indefinitely. This newfound creative and professional freedom seems to be catching on as an attractive option for young professionals. As the workforce transitions from the mindset of limited by location, we've outlined a few reasons why Lubbock, Texas is a top contender for remote workers.
In a 2020 study conducted by Finance Buzz, Lubbock ranked third best city for new remote workers. The results were based on a range of factors that make a city optimal for remote work including the cost of living, Wi-Fi speed, delivery options, parks per capita, proximity to a major airport and the availability of affordable three-plus bedroom houses on the market.
After reviewing locations that offer many of the same amenities one can find in a larger market like New York City, Seattle or San Francisco, growing metros like Lubbock, Texas provide the similar benefits at a fraction of the cost. The "Hub City" takes pride in its consistent below-average cost of living. In fact, the city boasts one of the lowest costs of living out of the 100 cities with the highest population labor force analyzed in the study mentioned above. What does this mean for you? Purchasing a home here is attainable, as well as the costs associated with home-ownership like wireless internet. In fact, AT&T services the "Hub City" and will soon offer 5G speed to its customers. In West Texas, your dollar will take you farther than it does in places like California or the East Coast, making the American Dream more attainable here.
Being the hub of West Texas for a number of sectors including retail, surrounding rural communities rely heavily on Lubbock's resources. With an MSA of nearly 320,000, Lubbock continues to be recognized by large corporations like Amazon, which recently announced the addition of two new facilities and hundreds of jobs in the community. Lubbock is also the hub of technology, offering a plethora of job opportunities and resources for tech professionals.
One of the many perks of working from home is the ability to ditch the morning commute. Gone are the days of sitting in traffic! Although, Lubbock's average daily commute is only 15 minutes. Take this time to meet friends for a "work lunch," take your pup for a walk, or spend time with family. Luckily, Lubbock boasts many parks, dog parks and walking trails throughout the city.
Still need to travel for business? Lubbock offers access to cities across the country with United, American and Southwest flying out of Lubbock Preston Smith International Airport. Attending a conference, visiting corporate or going on assignment isn't as far away as one might think. Located five minutes from downtown and a maximum of 20 minutes from anywhere in the city, the ease of access to the airport creates a smooth start to any trip.
Today, the opportunities of remote work are endless in Lubbock, Texas. As you consider your options, choose a place where your professional and personal growth is limitless. And, you'll find the West Texas way of living to be the ideal place for a well-balanced life.