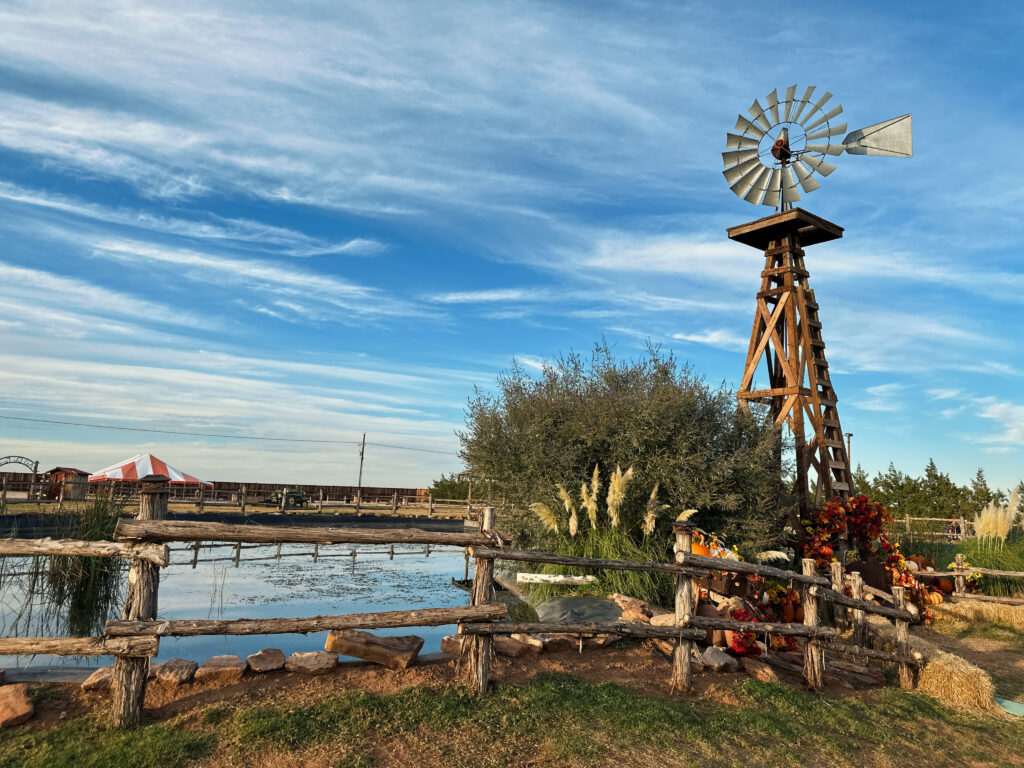 The Art of Agriculture at At'l Do Farms
In the vast plains of West Texas, the Simpson family's transition from conventional farming to a distinctive blend of art and agriculture at At'l Do Farms has not just revolutionized their own lives but also carries the potential to influence the trajectory of farming in a region grappling with a pressing water crisis.
James and Patti Simpson started At'l Do Farms 24 years ago. At the time, the Simpsons were farming cotton, grains and sorghum. Patti is a native of Lubbock, with her childhood home visible from the farm. She and her husband, James, are Texas Tech University (TTU) alumni and have a long history of farming in the Lubbock area. The roots of their agricultural heritage run through generations, with their siblings, parents and grandparents all dedicated farmers.
However, the financial struggles of the farm were taking a toll, especially with three little kids to care for. An article in a progressive farmers magazine about corn mazes caught James' attention. Months had gone by and he couldn't shake the idea from his mind. After thorough research and deliberation, the Simpsons decided to venture into the world of corn mazes, hoping to diversify their farming operation and provide a different source of income.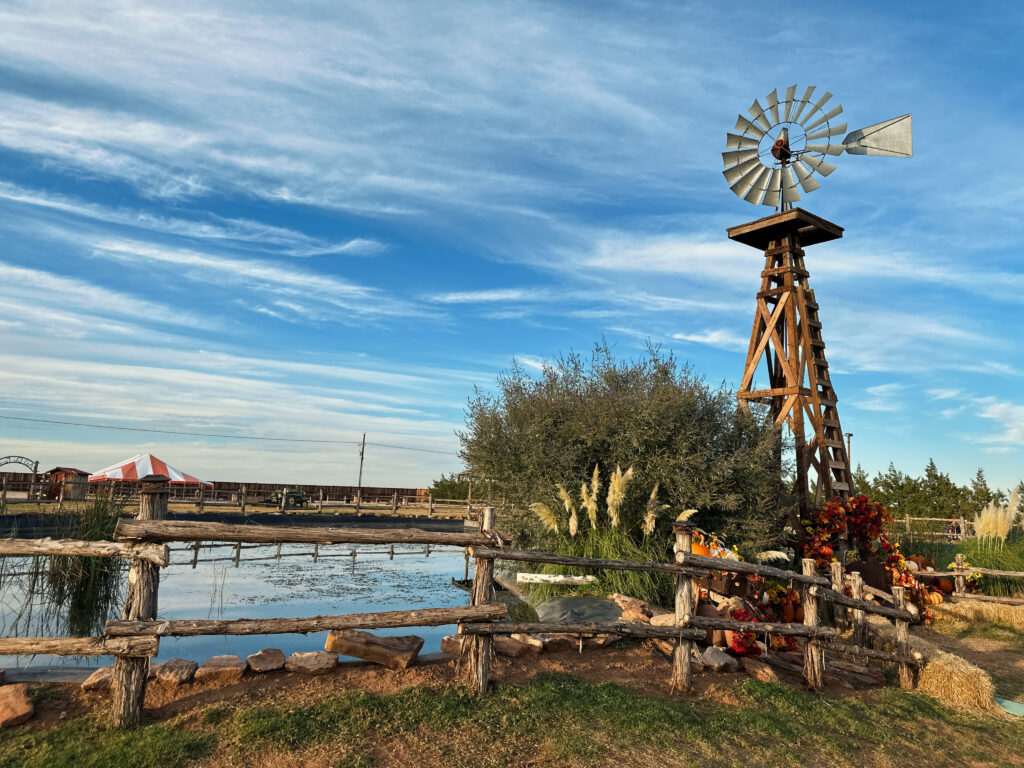 At first, they saw it as a one-year experiment, but it didn't take long for them to realize that this endeavor had the potential to not only keep their family in farming but also become a cherished tradition. They farmed and operated the maize for seven years, before closing Simpson Farms to operate At'l Do Farms year-round, with a corn maize from September to November and an event venue open year-round. The name At'l Do Farms was a play on James's habit of saying, "at'l do," whenever something was good enough for the moment but not quite perfect.
The Simpson kids, Eric, Emilee and Allison, grew up on the farm, experiencing the maize and farming life from an early age. As they have grown into young adults, they still lend a helping hand in various capacities.
Eric, a Texas Tech alumn, earned an undergraduate degree in painting and drawing, leading him to explore the Lands Arts in the American West program within the Huckabee College of Architecture at TTU, allowing him to combine art and agriculture.
From a young age, he knew he wanted to move to New York to pursue a career in art. This desire was the driving force behind his move to Buffalo, New York where he obtained a master's degree from the University of Buffalo.
During his time in New York, he visited an art gallery at a rural upstate New York farm and had an epiphany. As he gazed at the art on display, a cow meandered past the window, reinforcing the connection between agriculture and art. He realized that Lubbock, Texas was an untapped canvas and was called home to the family farm.
Eric said that the desire to return to Lubbock was a common theme among those he knew who had ventured to larger cities such as New York or Los Angeles. He said that Lubbock's open, airy environment provided an ideal setting to dig deep, establish deep roots and find support within the community. The city's unhurried pace was a gift, enabling individuals to invest time in meaningful exploration.
Since his return, Eric has completed an art residency in downtown Lubbock with CASP & opened CO-OPt, an art and research gallery, alongside Aaron Hegert and Cody Arnall, bringing artists from all over to collaborate and explore the boundaries of art and agriculture.
This unique approach to art-blended creative research is unlike the structured scientific method. Eric's art is not merely for selling but rather serves as a medium for educating others about agriculture.
Now, as At'l Do Farms continues to thrive, Eric and his wife, Savannah have started to take on more responsibility at the farm. They have a vision for the future that encompasses art, animal care, water conservation and soil preservation.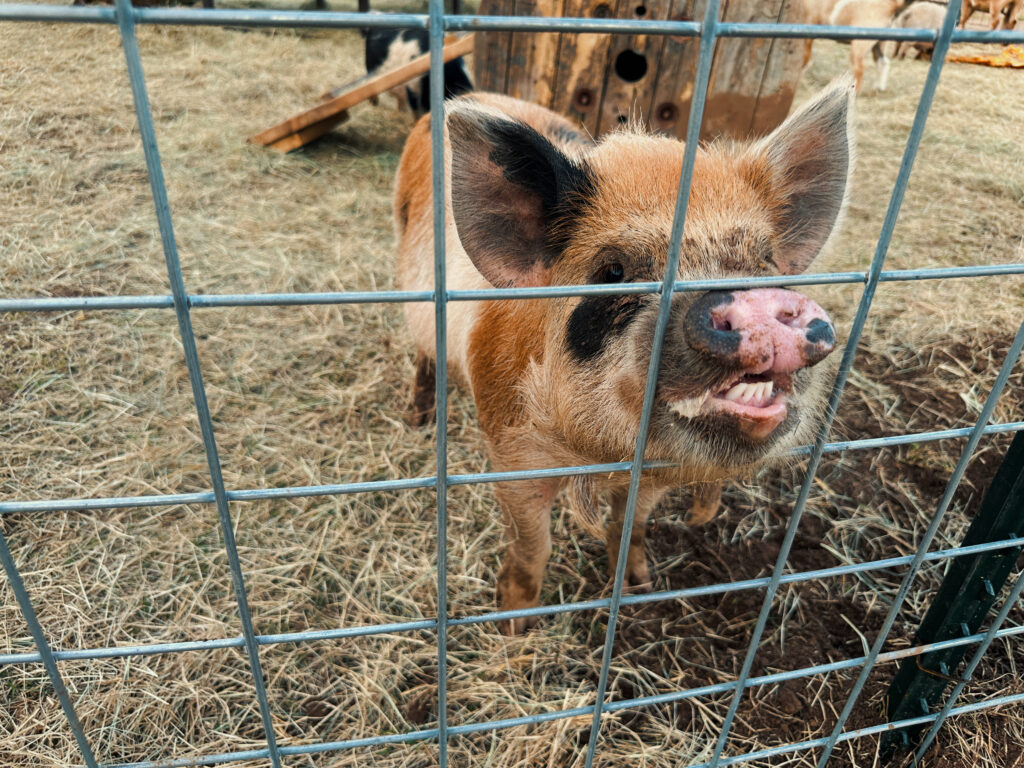 Their passion for animals is set to expand the barnyard with more furry friends to create an interactive and educational space for visitors. They are also working to implement a summer art program at the farm. Deeply committed to tackling the West Texas water crisis, the duo is implementing farming practices that use less water while maintaining productivity such as the use of mixed seeds designed to enrich the soil and reduce water consumption. They've also incorporated intensive grazing, planted native prairie grass and employed a system of sub-surface drip irrigation to maximize water efficiency. Eric demonstrates these practices through his art in hopes of educating and inspiring others in the industry.
Through their dynamic approach to agriculture, the Simpson family is demonstrating how creative solutions and the integration of art can help overcome the challenges faced by farmers. At'l Do Farms stands as a testament to the power of adaptability and ingenuity in the world of farming and offers hope for a sustainable future in the face of changing environmental conditions. The Simpsons' remarkable journey embodies the resilience and spirit of Lubbock's agricultural tradition.