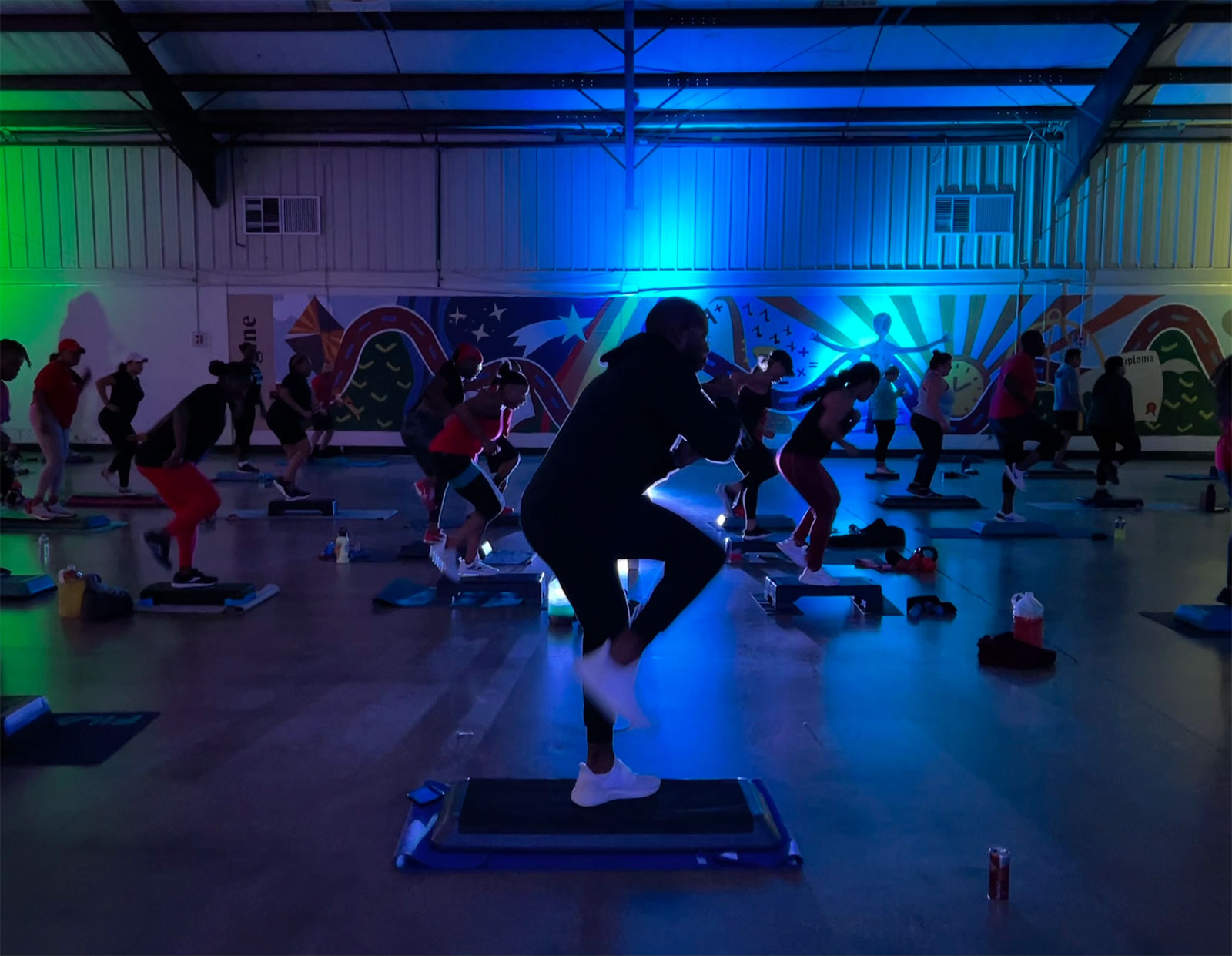 One Man's Game-Winning Strategy
Returning to Lubbock, Texas
A Lubbock native with a game-winning business strategy and passion for investing in the community that invested in him, Adrian Lewis is taking Lubbock's health and fitness scene to the next level. Born and raised in the "Hub City," Adrian grew up surrounded by people who believed he would impact his community for good. What they didn't know, is the influence he would have on their lives just a few decades later.
His natural athletic talent and notable basketball skills took him to Clarendon Junior College, where he was a student athlete for two years followed by time spent in Houston. But something was calling him home. His family, specifically his great-grandmother, was a key motivator in his decision to return to Lubbock. It is her who gave him the drive and motivation to be successful in and for his community.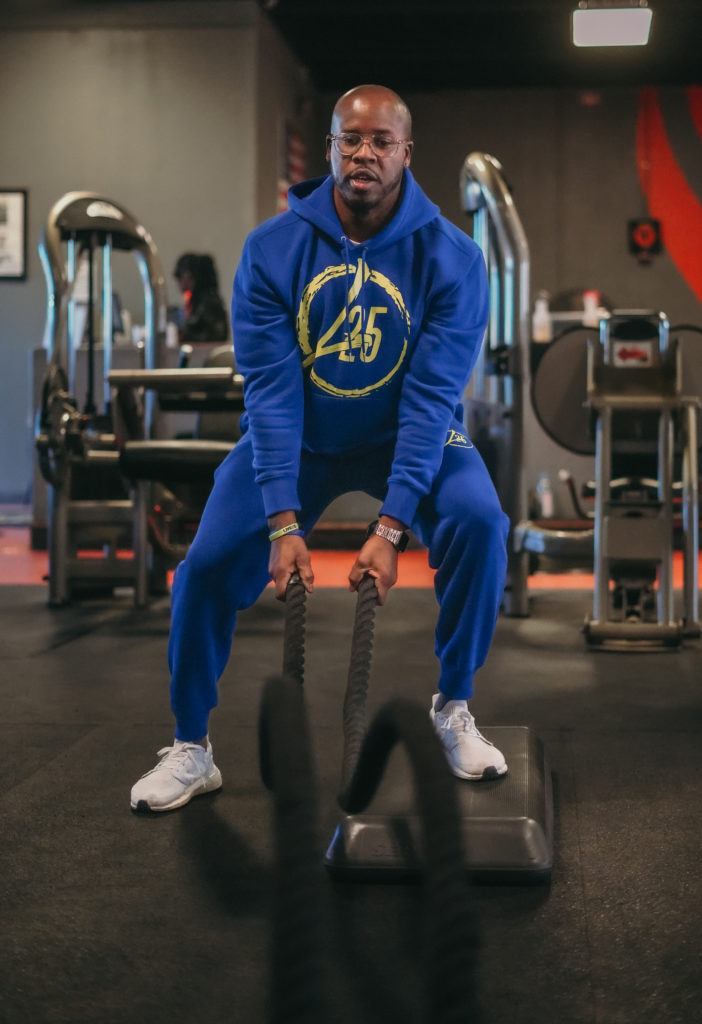 Upon coming home, going to the gym was a release from working his traditional nine-to-five job. With time, fellow gym goers began requesting personal training from him. Believing his purpose was to better the lives of those around him, Adrian quit his job to pursue full-time training. Later in 2018, he joined the Rocc Solid Fitness team as a personal training and group fitness instructor.
With a mission to make people excited about working out and COVID-19 at its peak, Adrian knew he needed to create a program that enabled and encouraged his previous clients to look forward to moving their bodies. Creating Live25 Fitness allowed him to do just that. In early 2020, this program was strictly virtual making it an attractive option to log onto Facebook, at any time, and follow the movements shown on the screen. With this platform he made it easy to eliminate any excuses.
This new approach to fitness in Lubbock was what Adrian recognizes as ahead of the curve. Driven to create new experiences in health and wellness for Lubbock, Adrian describes Lubbock's small-town feel as advantageous to visionaries like himself who are looking to bring change and progress to the city.
"I made it my goal to always be ahead. It is Lubbock, so if you have the vision, you can make changes, create new things and always be the first," he said.
But Adrian knows he wouldn't be where he is today without the support of the Lubbock community. He attributes his success to the people who believe in what he does. A city of over 260,000, Lubbock's humble West Texas culture fuels local support. Entrepreneurs across the city like Adrian find benefit in the word-of-mouth marketing that comes when a good idea is spread among the community. This culture creates more opportunities to those wanting to start a business.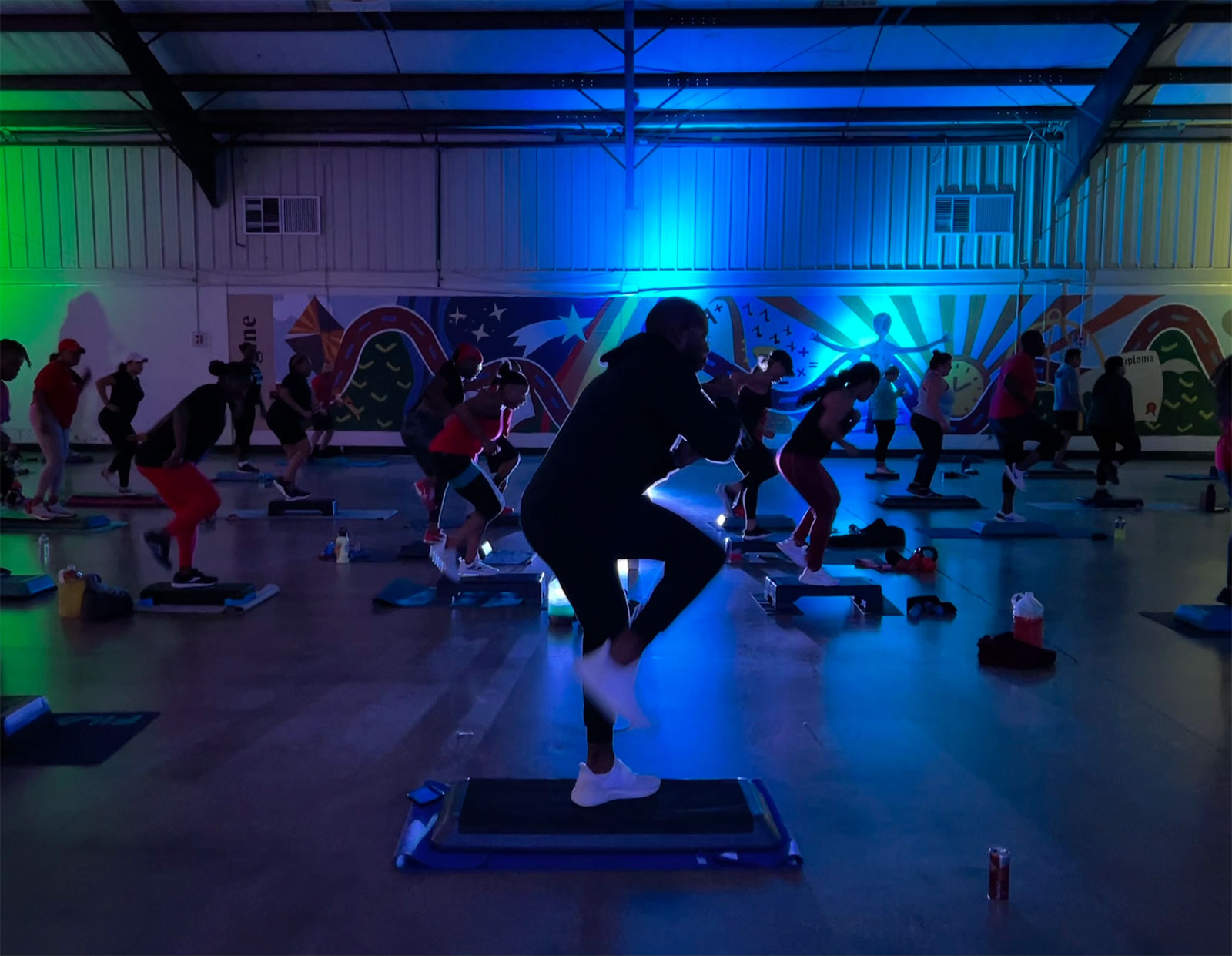 What was once a class of 25 has now grown into over 150 individuals from across the city who meet Monday nights for step class at the Guadalupe-Parkway Sommerville Center. Upon entering the doors at 7 p.m., the lights turn low, and each movement is illuminated by the hue of neon lights. This club-like energy ignites attendees with the power to push through each unknown section of the workout.
By offering a different routine every week, Adrian taps into his creative roots to choreograph a new class. He asks himself, "How do I make this idea different from the other one?" Adrian expressed his emphasis on making each workout unique from the songs he mixes to the moves he plans. His creative approach assists in the building of something new, which motivates him for Monday nights.
Whether it be through neon lights or his giving-back mentality, Adrian built something different from his peers in the Lubbock fitness community. This year, Monday class attendees will be bringing school supplies to gift to local teachers in August.
He describes his career as a full-circle moment. Returning to Lubbock has proven to him to be a great location to raise his three daughters with his spouse, Aashauntis. With a slower pace of life, the challenge of a larger city remains in his rearview mirror for the time being. For now, Adrian enjoys changing lives and providing a positive impact on those who helped shape him into the man, leader, and visionary he is today.
"I would rather Lubbock know me for where I came from, what I am doing and where I am going within this city… It means a lot more when you do it for your city."