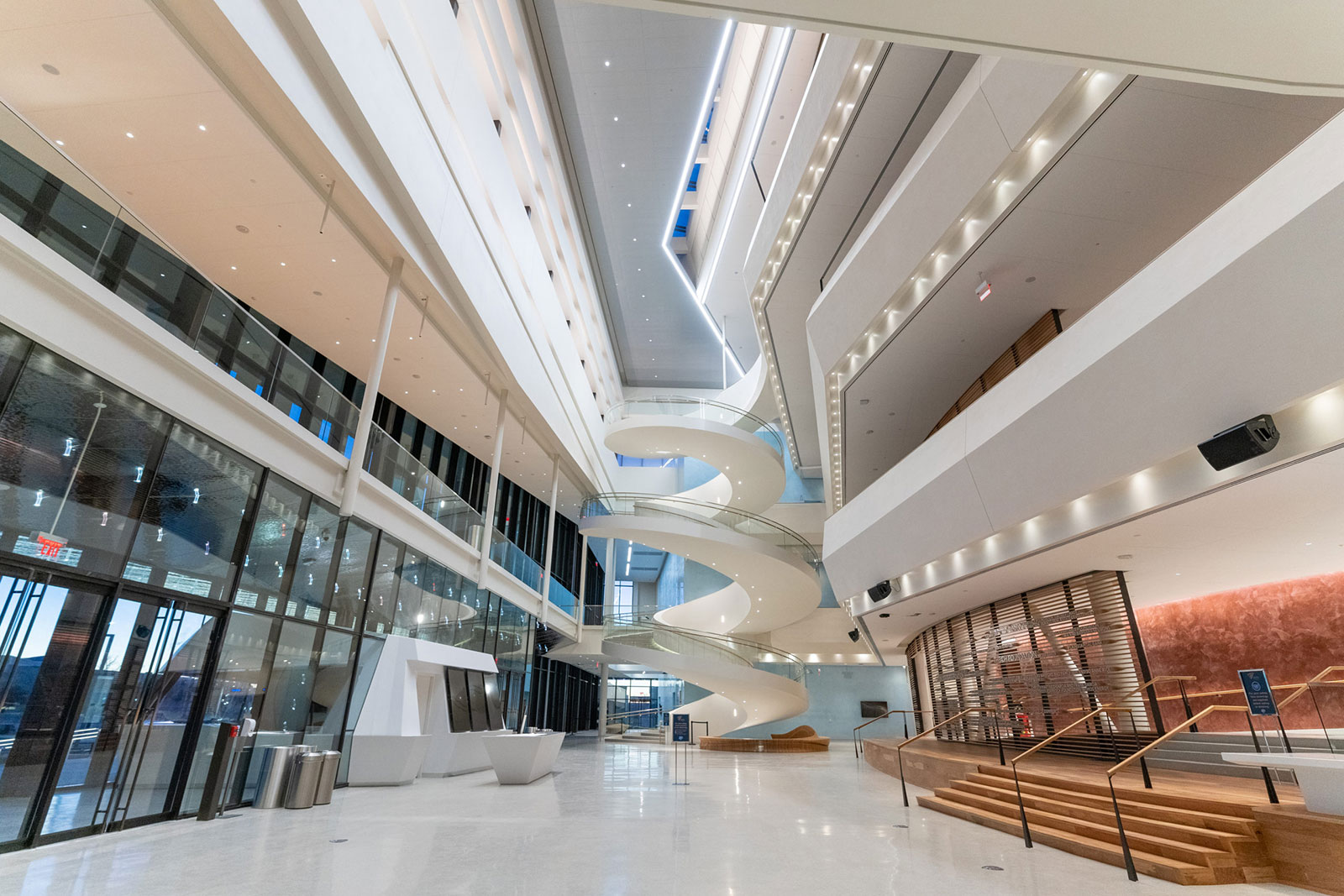 Made in the LBK
Located among America's Heartland, Lubbock, Texas is a burgeoning metro deemed the "Hub City" for its state-of-the-art health care, education, technology, retail, and manufacturing services which see to the needs of the West Texas region. As Lubbock, Texas continues to diversify, particularly in manufacturing, Lubbock provides the infrastructure for manufacturers to compete globally in food technology and production, silicon wafer semiconductors, renewable energy, medical equipment, agriculture technology, and more. Seven leaders in Lubbock's manufacturing community have proven this region to be well equipped with the resources needed to be successful on a world-wide level.
Home to Texas Tech University, Lubbock boasts resources in research and development which provides businesses the assets needed to be innovative and efficient. In addition to a tier one research institution, Lubbock's public schools provide highly esteemed career and technical education programs. Through the Byron Martin Advanced Technology Center, this region boasts the first high school in the nation to offer a manufacturing certification program, the Manufacturing Skills Standards Certification (MSSC). The MSSC verifies that students have the technical and academic skills needed for the manufacturing sector and graduates excellent workforce candidates.
With competitive tax structures, opportune land and job creation incentives, strategic partnerships throughout the region and other programs, Lubbock remains a competitive and attractive location for companies looking to relocate or expand. Despite the ongoing challenges presented in 2020, Lubbock's manufacturing industry produced nearly $1 billion in GRP, making it a top five industry in the city.
In October 2021, a project many years in the making was announced as the largest single private capital investment in Lubbock's history with an estimated economic impact of $10 billion over the next 10 years and creating 600 jobs. Leprino Foods, a world leader in mozzarella cheese production, will begin construction on a state-of-the-art 850,000-square-foot manufacturing facility in 2022. Once the facility becomes fully operational, this investment will result in $2.4 billion in total annual economic output. This project will have a substantial regional impact utilizing dairy farms across the South Plains to produce approximately one million pounds of cheese daily. As an agriculture intensive region, the local workforce is a natural fit for food technology and production-based companies.
For over 75 years, the Simmons family has been moving water to farms, communities and commercial buildings. With cutting-edge pump turbine technology, SIMFLO and Simmons Pump & Supply work together to manufacture and distribute 75 different types of pumps along with replacement parts and accessories.
In 1960, J&B Industrial Services opened their doors to the Lubbock community with the opening of an aluminum foundry manufacturing machined components for racing motorcycles. Soon after, the demand for metal casting increased exponentially, and over the next 25 years, the company created a full-service foundry organization producing foundry patterns, tooling and a wide range of aluminum, bronze and iron castings. Today, J&B acts as a service organization assisting customers in all cast products. With a foundry background, this local company has built its reputation as a "one-stop" shop for tooling, castings, machining and managing customers' inventory.
At TrueNorth Steel, each highly fabricated and complex structure is a work of art. A top steel fabricator in the United States. TrueNorth Steel is the creator of many impressive structures across the country including the recently completed The Buddy Holly Hall of Performing Arts and Sciences located in Lubbock, Texas. Upon walking into the world-class venue, an awe-inspiring spiral staircase defies gravity and captures the attention of each theater goer. Other notable projects include the Anaheim Convention Center and the Staples Center.
With first-class engineering and IT minds, Lubbock's manufacturing capabilities span into the technology sector. At Tyco, security is top of mind. A leader in security manufacturing, Tyco offers its customers premium access control, cloud solutions and video surveillance. With a diverse security portfolio, Tyco is equipped to seamlessly integrate solutions through a network of global partners.
X-FAB is one of the world's leading specialty foundry groups for analog and mixed-signal semiconductor technologies. With a clear focus on automotive, industrial, and medical applications, X-FAB has provided over 30 years of manufacturing and strong design support services that design integrated circuits (ICs) and other semiconductor devices for use in the products of each client or of their customers.
Arbor Eyewear, a Lubbock-based company, also recently announced its new production facility and brand, Forall Frameworks. Nearly 85% of the world's eyeglass frames are produced in China with only a handful of manufacturers located with the United States. With a goal to produce world-class eyewear and bring manufacturing back to the Unites States, Taylor has spent the past several years working to make this project a reality.
From global leaders in its field like Leprino Foods, to longtime residents within Lubbock's business community like Simmons Pump & Supply, manufacturing companies are welcomed to West Texas with peace of mind knowing Lubbock, Texas has the resources, workforce and longevity to support each project from the production line to the shelf.
Learn more about manufacturing in Lubbock, Texas at lubbockeda.org.