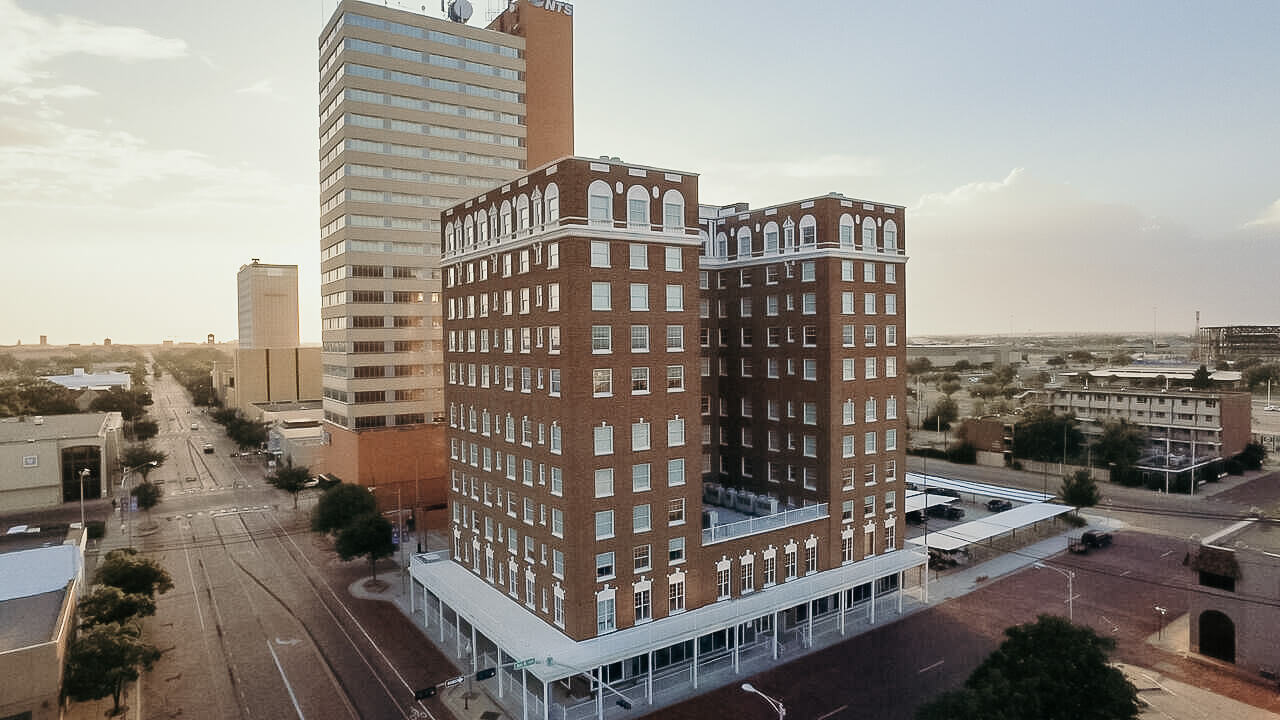 Lubbock's Booming Business District
With an ever-growing population and workforce, and an increasing number of annual travelers to Lubbock each year, we continue to see exceptional growth in our downtown, specifically the business district. As a result, we have focused our efforts on stimulating economic development in this area. The investments being made through revitalization efforts create a more attractive place to live and work. In fact, ongoing projects in the business district like the Courthouse Lofts foster this exact environment.
For those considering expanding or relocating business to Lubbock, Texas, consider the business district. Located in the heart of downtown, the business district is made up of 640 acres and spans from Interstate 27 to Avenue Q and the Marsha Sharp Freeway to 19th Street. Over the past decade, 214 development projects have taken place downtown, totaling $337,225,210 in capital investments.
Catalytic projects such as the Buddy Holly Hall of Performing Arts and Sciences and the City of Lubbock's relocation to Citizens Tower, along with Market Lubbock's downtown grant program and other incentives for moving downtown, have ignited our business districts with transformative developments. The city is seeing a new generation of growth while simultaneously building an evolving culture.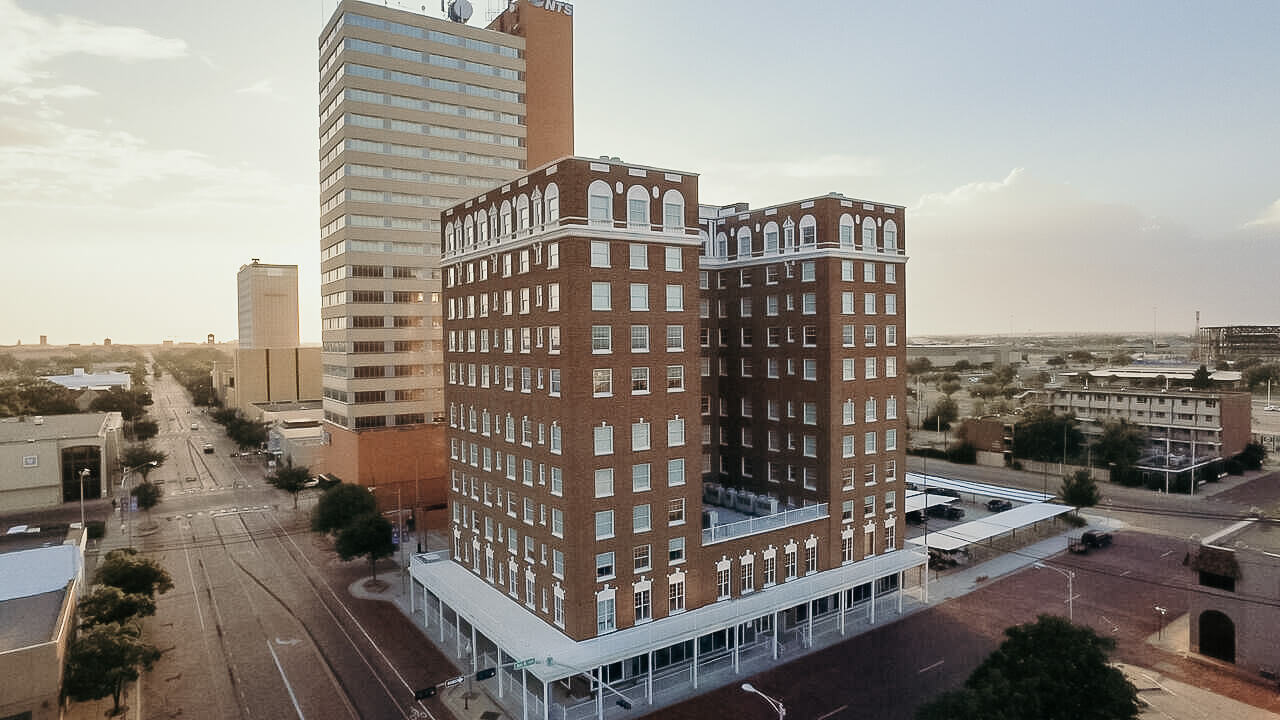 Downtown Lubbock is now thriving with new residential spaces like the Courthouse Lofts, new businesses, including Two Docs Brewing Co., and new accommodations, such as the Cotton Court Hotel and Pioneer Pocket Hotel. South Plains College will also begin renovations on the current City Hall to open a new academic center in early 2020.
These revitalization efforts have been a part of our comprehensive approach to bringing businesses to Lubbock. When looking at what companies are searching for in a city, a thriving downtown was among the top factors.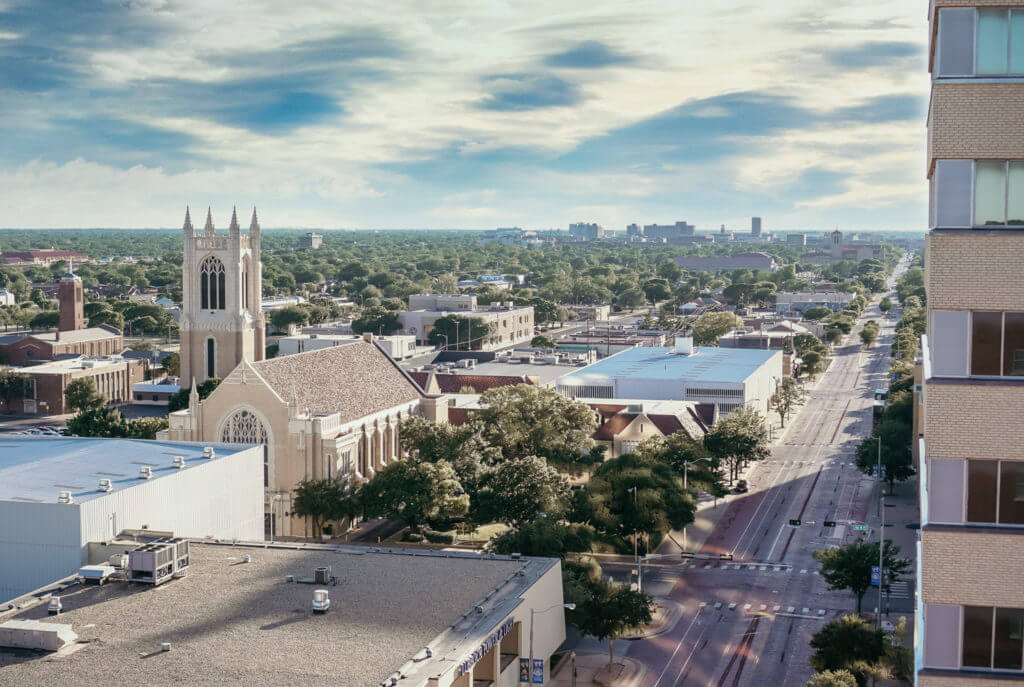 Interest in the business district is peaking and the community's vision of a revitalized downtown is being implemented. Here are some exciting projects currently in the works: 
South Plains College Academic Center
To continue cultivating Lubbock's workforce and the needs of our universities and community college, the City of Lubbock and the LEDA negotiated with South Plains College to bring an academic center to downtown Lubbock. In collaboration with Texas Tech University and South Plains College, the "Techsan to Red Raider" program was established, facilitating an avenue for students to attend a four-year university. This year, these partners signed a performance agreement agreeing that South Plains College would purchase and begin renovations on the former City Hall after it was vacated in 2020. This academic center will allow citizens with limited resources to further their education and obtain skills to enter the workforce.
Along with the access to education and a connection with Texas Tech, as well as adding to the growth of our workforce, this academic center will have a significant impact for Lubbock's downtown revitalization efforts, bringing 2,500 students into downtown every day. The addition of a community college spurs activity in downtown such as hotels, restaurants and nightlife.
RTGS Broadway Development LP converted the old courthouse into a living space at their property located at 800 Broadway. The project included remodeling the second-floor courtroom by converting it into an apartment and converting the basement into four offices. Not only did this project add rental property to downtown, but it also created a space for a California-based business to locate.
The City of Lubbock purchased the Citizens Bank building located at the intersection of 14th Street and Avenue K. Improvements on this building include the demolition of the parking garage to convert to surface parking, renovation of the interior and construction of a single story above the second basement. The tower and annex will house the majority of City Hall's departments and functions. The new single-story and basement will house the Utility Customer Services Center. This project marks the start of a revitalizing effort targeting future downtown redevelopment.
The future of the business district shows tremendous potential. In conjunction with the thriving arts district and the lively depot district, Lubbock's downtown culture is making a significant impact on the future of the "Hub City." If you would like to know more about the business district, contact LEDA at 806-749-4900.