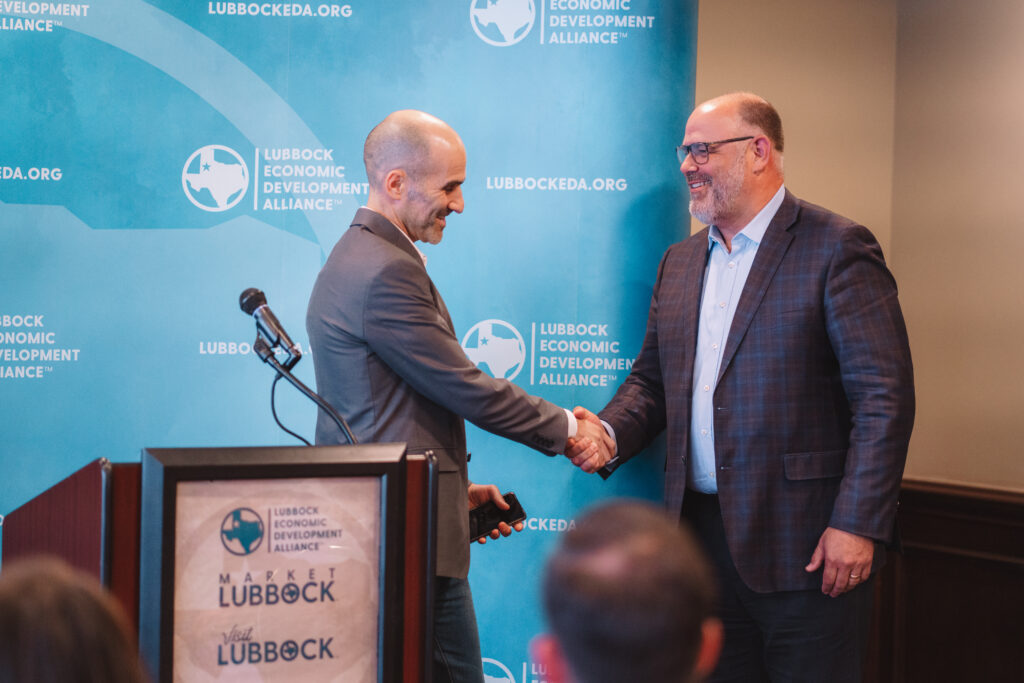 Lubbock Economic Development Alliance
Announces Dura-Line
The Lubbock Economic Development Alliance (LEDA) announced the expansion of Orbia's Connectivity Solutions business Dura-Line into the Lubbock community during a press conference on Wednesday afternoon. This expansion will drive the creation of 141 new full-time jobs and introduce over $52 million of capital investment.
Leading in the global manufacturing and distribution of conduit, FuturePath, and cable-in-conduit, Orbia's Dura-Line business delivers infrastructure solutions to transform connectivity in industries including telecommunications, enterprise networking, energy and transportation. The business announced its expansion into the Lubbock Logistics Center II located in the Lubbock Business Park, where it will manufacture plastic conduit for fiberoptic lines.
"We are experiencing unprecedented demand for our products. So, expanding in a strategic location with a highly skilled workforce was crucial to our business plan. Lubbock exceeds in both categories," said Elad Shmulevich, Vice President of Global Operations at Orbia Connectivity Solutions (Dura-Line). Shmulevich continued, "The support we've received from the LEDA team and the Lubbock community so far has confirmed that we made the right decision."
John Osborne, CEO and president of LEDA, emphasizes the magnitude of this announcement for rural communities in West Texas.
"The expansion of Orbia's Dura-Line business into the Hub City is monumental for the continued growth of rural Texas," said Osborne. "Dura-Line's production of conduit pathways for fiberoptic cables will enable the expansion of broadband connectivity to our rural communities in need, especially those in West Texas. I am proud to welcome Orbia and Dura-Line to Lubbock, as they have proven to be great corporate partners that share our West Texas values and vision for the future of this region."
Download the full press release here