LEDA Welcomes Semi High Tech University to Lubbock
SEMI High Tech U, a science, technology, engineering and math (STEM) career exploration program for high school students, is making its way to Lubbock this fall. As a certified partner of the organization, X-FAB has partnered with the SEMI Foundation, to host the first SEMI High Tech U in Lubbock. When it comes to a growing tech industry, students around the "Hub City" are doing what it takes to be a part of the thriving future workforce.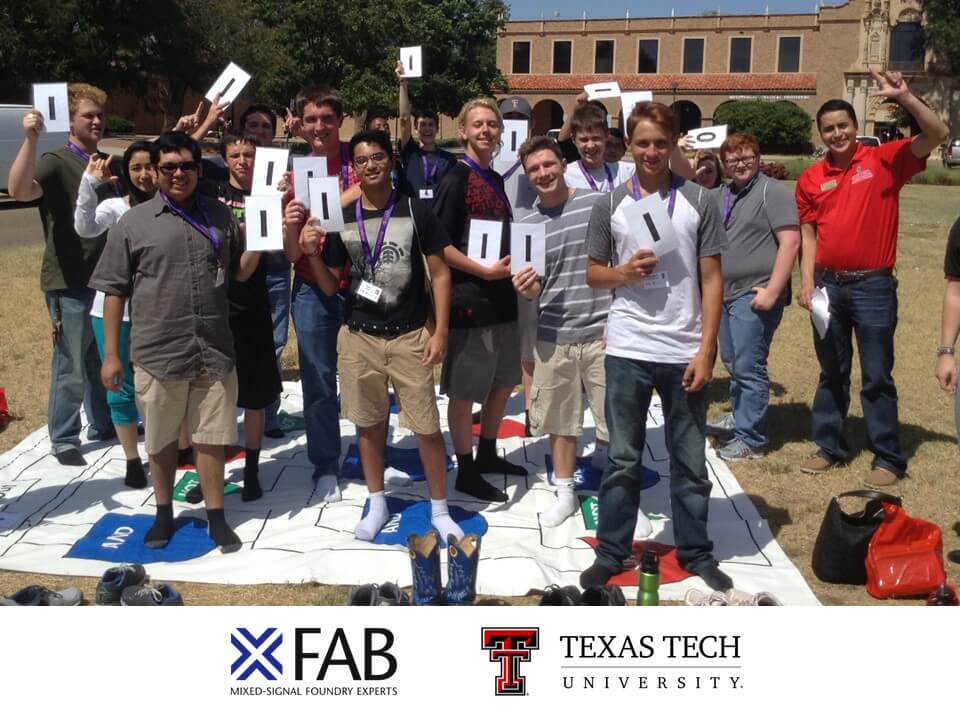 The Lubbock Economic Development Alliance is proud to welcome the organization into our community as it assists in the efforts of teaching today's younger generation the skills needed to succeed in the growing tech industries. Support and funding for this program are provided by local companies and organizations, including LEDA, that believe in educating students about the importance of science, technology, engineering and math. Investing in students' education today increases the quality of the workforce tomorrow.
"We value our partnership with X-FAB. Workforce readiness programs, such as High Tech U, help introduce students to future career opportunities that exist in the Lubbock area," said Christine Allen, LEDA's Director of Workforce Development. "We share X-FAB's commitment to support programs of this nature, as they are a great asset to Lubbock's future growth and continued economic strength."
Participants of the program will meet with individuals within our community to learn first-hand experiences working in a STEM field – specifically in Lubbock, Texas. The focus of the program is to help students gain a better understanding of how STEM is used to solve real-world problems. The SEMI Foundation touches on three areas within the program, including:
The more math and science courses you complete, the more prepared you will be for a future in technology.

Social and business skills are as important as technical skills.

Success and confidence are within you.
Additionally, the program is industry-focused and industry-led. This means students will put STEM skills to use during hands-on workshops, program activities will highlight the processes, tools and technology that local companies specialize in and make sure the students leave with a deeper understanding. Through this, the SEMI has included opportunities for community volunteers from sponsoring companies to act as instructors for all activities.
The collaboration with LEDA and Texas Tech University will increase the SEMI Foundation's impact on students, teachers and communities across the world. The benefit programs like High Tech U have on the Lubbock community cannot be measured. Fostering an environment for both female and male students to celebrate their interest in an ever-growing industry can directly change the course of their future career path. We at LEDA are pleased to support a program that has a positive effect on our future workforce.
The SEMI Foundation also believes in spotlighting that "this industry welcomes, includes, honors and promotes women." You can find more on women in the microelectronic industry on their website. Celebrating women and their success in a male-dominated industry can positively impact a young woman's decision to pursue a STEM career.
Local high school students between the ages of 14 to 17 who are interested in high tech fields are invited to attend the three-day program on October 8-10. Attendees will receive hands-on learning opportunities in each of the STEM fields. There is no registration fee. Students can register online at htu.semi.org.