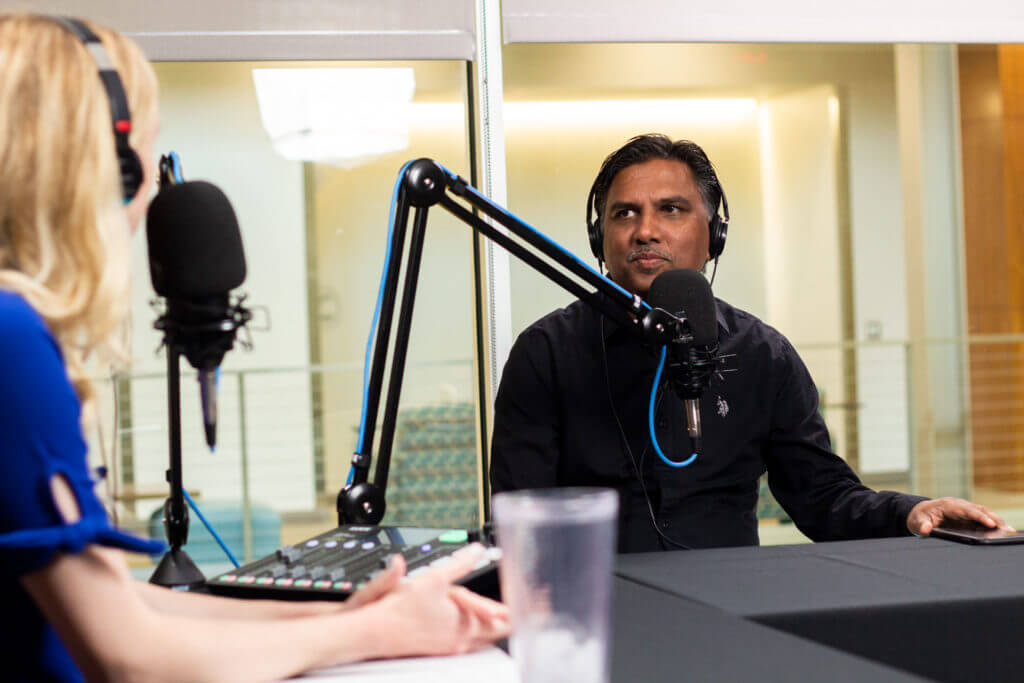 Hub City Highlight
Siva Vanapalli
Siva Vanapalli is a biochemistry professor and founder of NemaLife, a scientific biotech community dedicated to identifying molecules that promote healthy human life. After receiving his Ph.D., Vanapalli accepted an assistant professor position at Texas Tech University (TTU) in the Chemical Engineering Department. It was through his ties with the university that connected him with the Texas Tech University Innovation Hub at Research Park, which later led to the formation of his company and research that today is being used by NASA.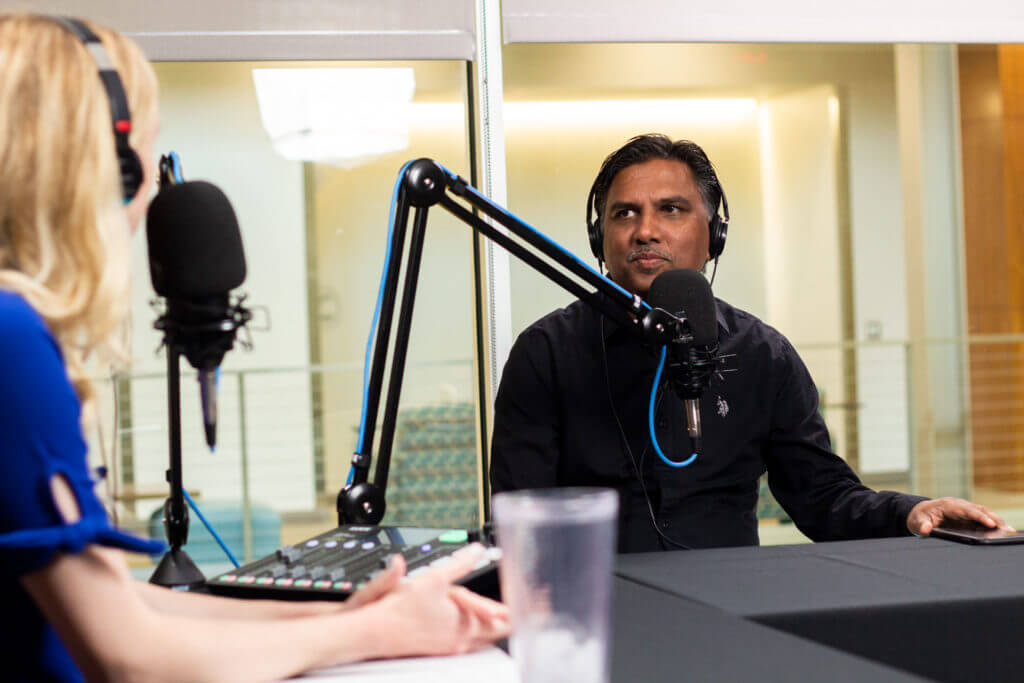 In 2015, Vanapalli began his research in development and patented technology to automate the process of testing molecules and compounds that manipulate the effects of aging and age-related disease and also with muscle atrophy in human space exploration. As astronauts travel outside of our hemisphere, their bodies undergo a lot of changes. After just one week in space, humans lose 30% of muscle mass, and NASA is interested in finding out why.

Vanapalli and his team have been preparing for the launch of their space research, which recently began in October. By studying the biology of atrophy, the result of the developed technology will result in making future space exploration less taxing on the body. As the goal to put humans on Mars continues to be pursued, scientists need to explore every possible effect space travel has on the human body.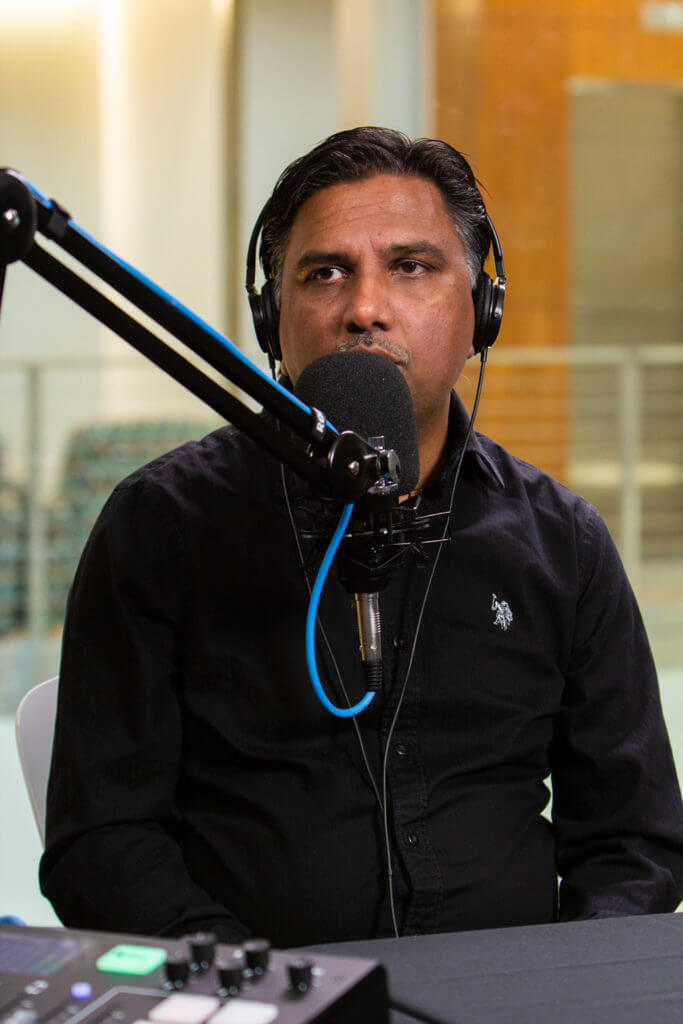 Because humans live such long lives, the team has taken to worms. Like humans, worms will also lose muscle. At least, that is his hypothesis. By working with astronauts to analyze the worms using Vanapalli's created technology, the team on the ground will use the results of the worms' strength and muscle mass loss to move forward with research on molecular manipulation and interventions to prevent the loss of muscle in space.

Vanapalli has called this project the grand challenge. He explained that reprogramming cells to rejuvenate and live longer is very complex. Everything has to go exactly right, including the tools and space that are available to them.

TTU partnered with Market Lubbock, Inc. to establish the Presidents' Innovation Award in an effort to support local entrepreneurs through seed-stage funding and seed grants for startups at the Innovation Hub. This grant was designed to give early-stage startups space and access to equipment that helps them become revenue-generating companies. The Presidents' Innovation Award helps foster the creation of new technology jobs. Vanapalli's company, NemaLife, was the recent recipient of this $25,000 grant due to their developed platform technology for high throughput drug discovery and toxicology in small animals.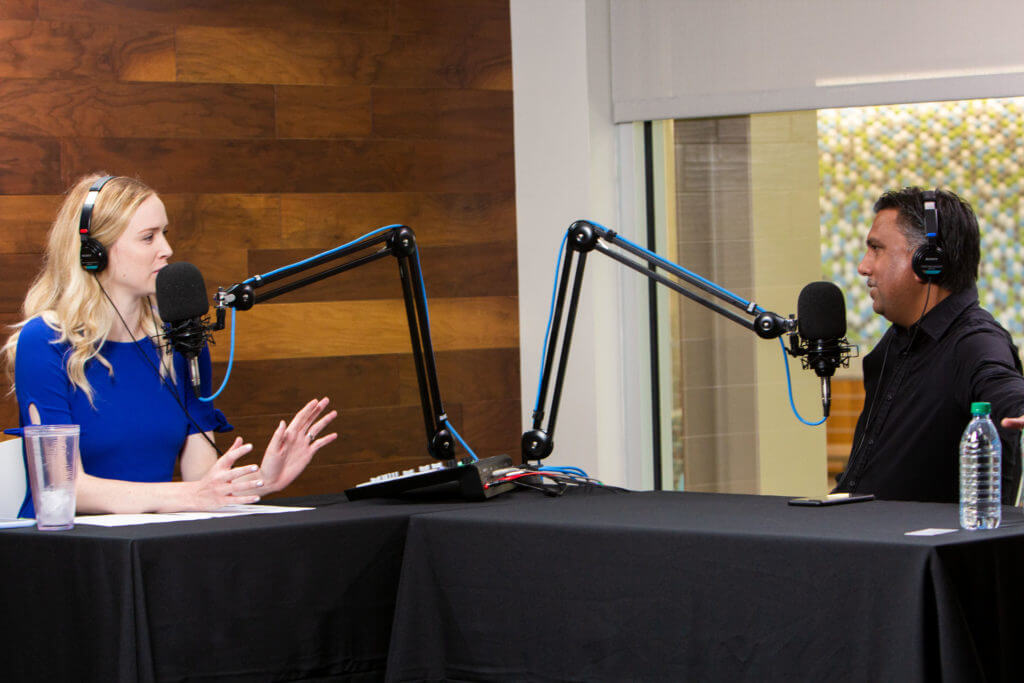 Recently, Katherine White, Media Relations Manager at the Lubbock Economic Development Alliance (LEDA), sat down with Vanapalli on the LEDA produced podcast, Hub City Spokes, to discuss his work in the Innovation Hub and research partnership with NASA. Take a look below for an exclusive look at this episode and a sneak peek into what season two of Hub City Spokes has in store.

Katherine: As an entrepreneur, what has this process been like for you?

Siva: As someone who started his journey as a professor, you are always thinking about discoveries, and I strongly believe that discoveries will come from tools. It's like thinking about the Hubble Telescope. Once you have the Hubble Telescope you can really see into outer space. The telescope is a tool that allows you to make new discoveries. So, in the same way in my lab, we always think about tools and how we can use those to hopefully obtain some insights. Often we develop a tool, but then you are still not as happy because that tool is not being used by other people outside of our lab. If you want those tools to be outside, one avenue is to actually commercialize. This is when we started thinking about how to enter into this entrepreneurship journey. Given that the TTU Innovation Hub is now available, I think it naturally forms a conduit to take the discoveries and technologies you develop in the labs at the university into a business opportunity. Having that institutional infrastructure was extremely important to take that step into entrepreneurship.

Katherine: I'm sitting here thinking, it's incredible! You have technology going into space that is happening right here in Lubbock, Texas. Is it that community that keeps you here, or why did you decide to keep your business in Lubbock?

Siva: There are different reasons in terms of family, but also in terms of work. As you know, we don't have any traffic here. So, if you think about the life of a professor or somebody who wants to build tools or make discoveries, the operational inefficiencies in life are extremely low here. That means, taking your children to school, and soccer, and piano. Those become extremely easy here because it's not as crowded. It's very easy to actually get around. So, to me, that is a huge advantage. The economics of being in Lubbock are quite advantageous as well. Thinking about a business, I see great strengths in being here. It's as simple as having our university and having the resources of a university and the talent of the students which we can harness into. It forms a natural way that even our university and the medical school and the Innovation Hub – that triangle – has, especially in my research, played an intersection of engineers who are engineering, and life sciences and entrepreneurship. All these three pillars are just right here. For me, it was a natural way to establish the business here. And, on top of that, being able to receive grants from here. LEDA helped along with the Innovation Hub with grant opportunities. So, I see plenty of checked boxes on the list that warrants an established business. It's very attractive to be here!

To listen to the full interview with Siva and learn more about his research with NASA, click here. You can also find Hub City Spokes on Apple Podcasts, Spotify or anywhere you stream podcasts. Episodes are also posted on our website.