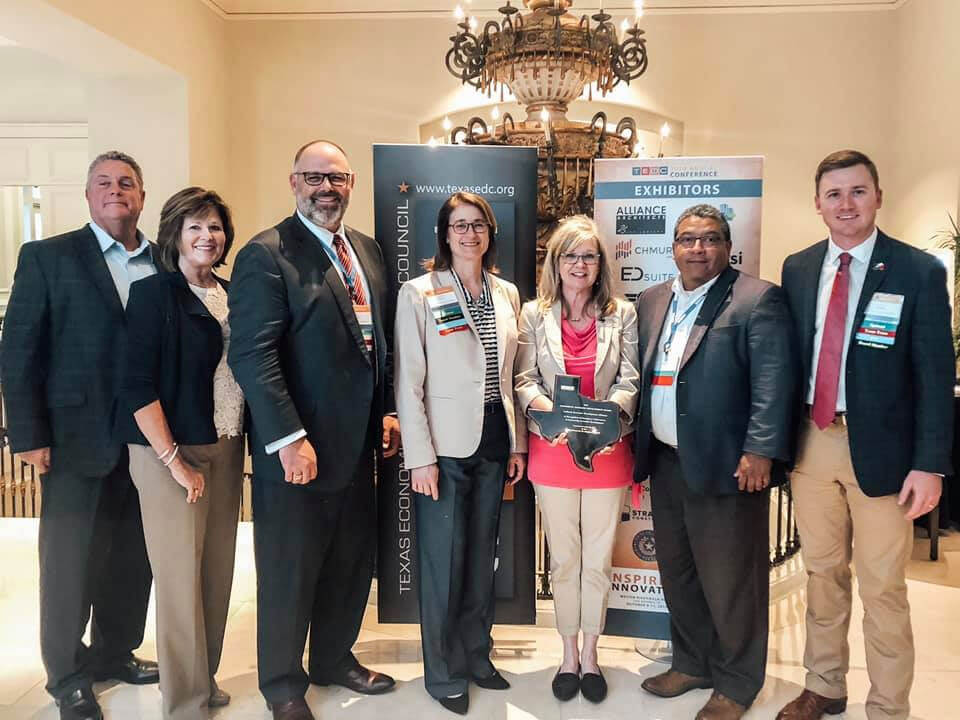 TEDC Honors Lubbock with Community Economic Development Award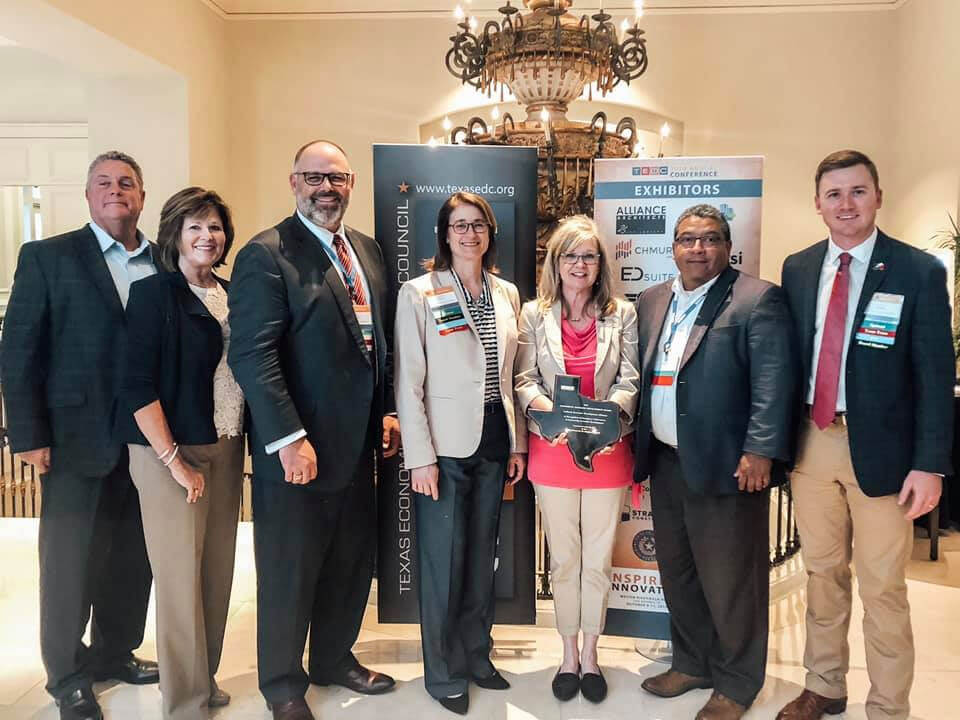 The Texas Economic Development Council (TEDC) presented the Lubbock Economic Development Alliance (LEDA) with a Community Economic Development Award (CEDA) at the TEDC's Annual Conference in San Antonio, Texas on Thursday, October 10.
As a TEDC member city, LEDA was recognized for its exceptional contributions toward economic vitality through the creativity, leadership and partnership in community improvement which focused on their comprehensive approach to workforce development through various projects such as the opening of the South Plains College Academic Center and its downtown revitalization efforts.
The collective approach to creating a place where people want to live and work is an effort shared by LEDA, the City of Lubbock, South Plains College, Texas Tech University, and many others.
"Our Community Economic Development Award is one of the ways in which our organization honors the excellent work done by our communities, their leaders, and their economic development
professionals," noted Karen Dickson, 2019 Chair of the Texas Economic Development Council.
Among 25 submitted applications, the CEDA committee selected LEDA to receive the award within the 250,001 or greater population category. Nominees were judged on five criteria: innovativeness, transferability, community commitment and leverage, measured objectives and secondary benefits.