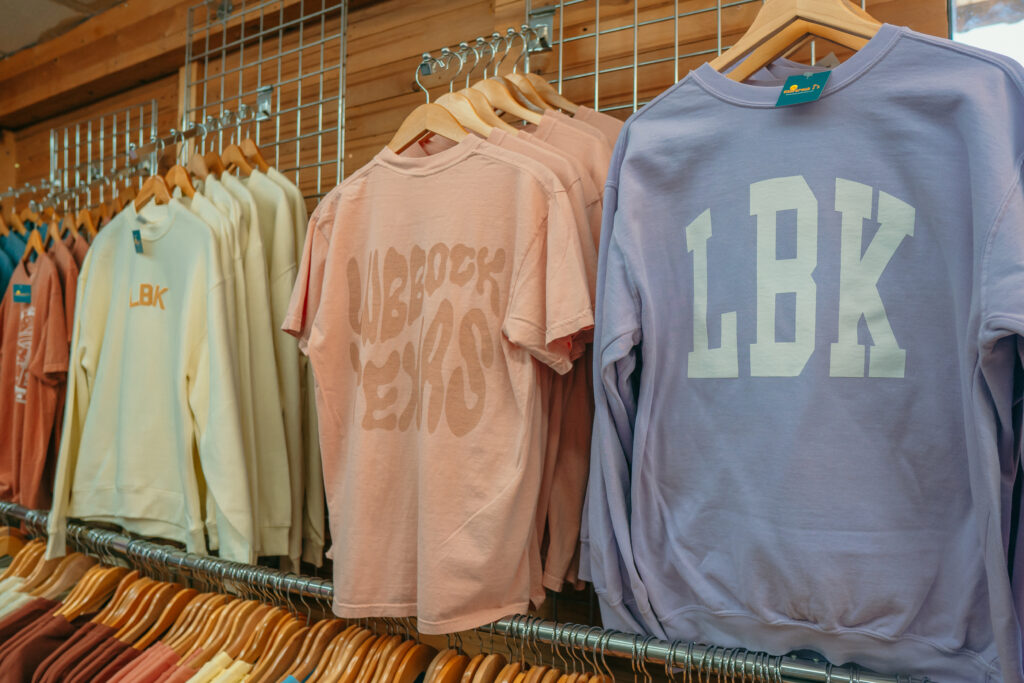 California T's
How It's Made in the LBK
Since 1976, California T's has been creating custom designs in Lubbock, Texas. Inspired by a trip to California, owner Steve Taylor opened the shop on University Avenue in hopes of mimicking the transfer t-shirt stands he saw at the beach. Since 2019, Steve's daughter, Madison Baker, has operated the store and expanded its market.
Madison is a Lubbock native and Texas Tech graduate. After graduation, she and her now husband, Chris, moved to Charlotte, North Carolina, where they resided for seven years. Madison says she always knew she was going to come back to Lubbock and take over the business so when the time came, she was up for the challenge.
Custom Screen Printing
California T's is a custom t-shirt shop with a vibrant retail store that acts as a showroom of its latest products. Screen printing is a process where a graphic image is burned onto a mesh screen; where then ink is pushed through the screen onto a garment, which is then put through a conveyor dryer to cure at a high temperature. The process of screen printing is a true craft and being able to use the manual to print by hand is very important to Madison. It's the way her father, Steve, started the business and out of respect for him and the industry, printing by hand will always be a part of the business.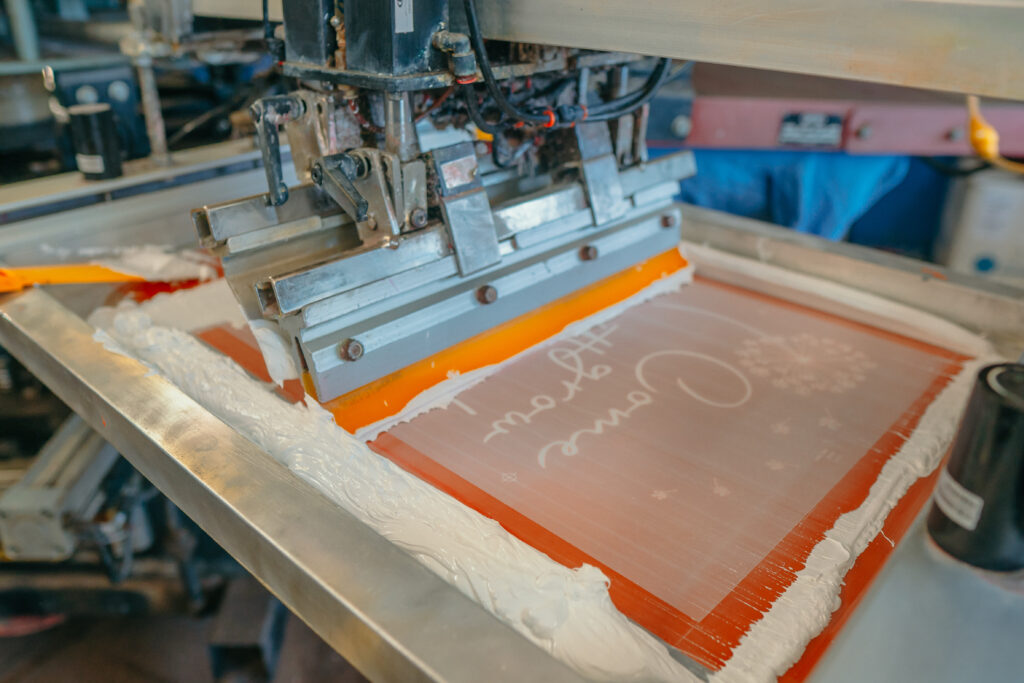 Embroidery
Embroidery is a big part of California T's as well. Embroidery is the decoration of textiles through the stitching of thread through a machine. California T's can embroider items such as polos, hats, jackets and, as of lately, graduation stoles.
Lubbock & Tech-Themed Clothes
Madison hopes to bring in Millennials and Gen Zers who are proud to live, work and attend school in the Hub City by selling Lubbock and Tech-themed clothes, stickers and more in the store. She is grateful for Lubbock and is excited for the future of California T's.
"Lubbock is changing and with that comes opportunity," Madison said. "I look forward to the future and I am thankful for the support this community has given my business and my dad for over 45 years."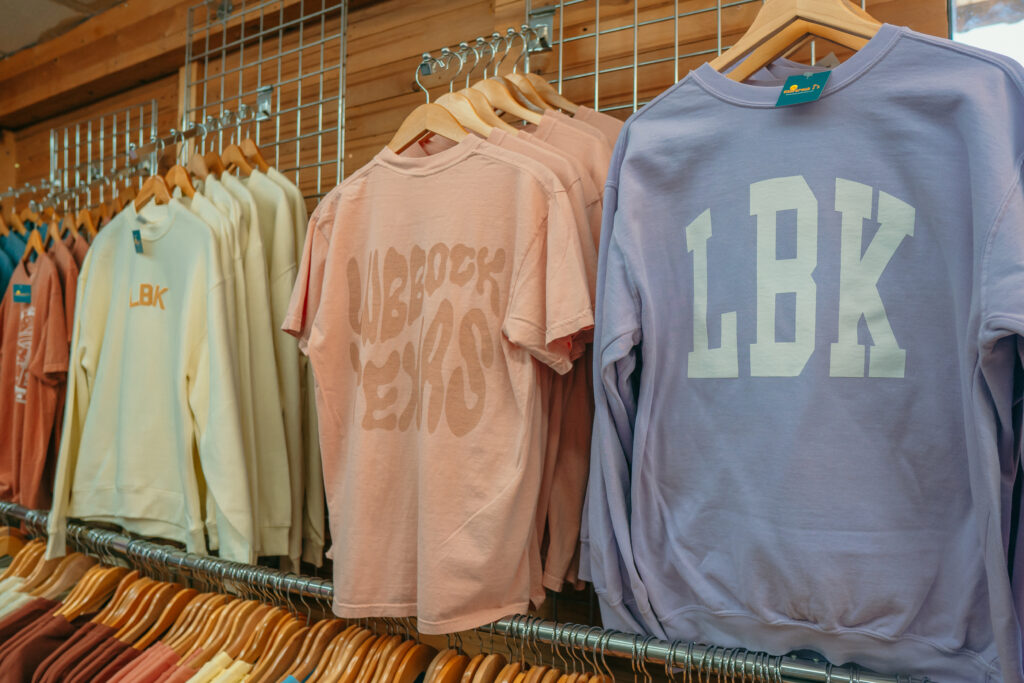 An Inside Look Into California T's
Check out the video below for a behind-the-scenes tour of California T's. For more information about Lubbock, its businesses and its people, visit our social media channels @lubbockeda.