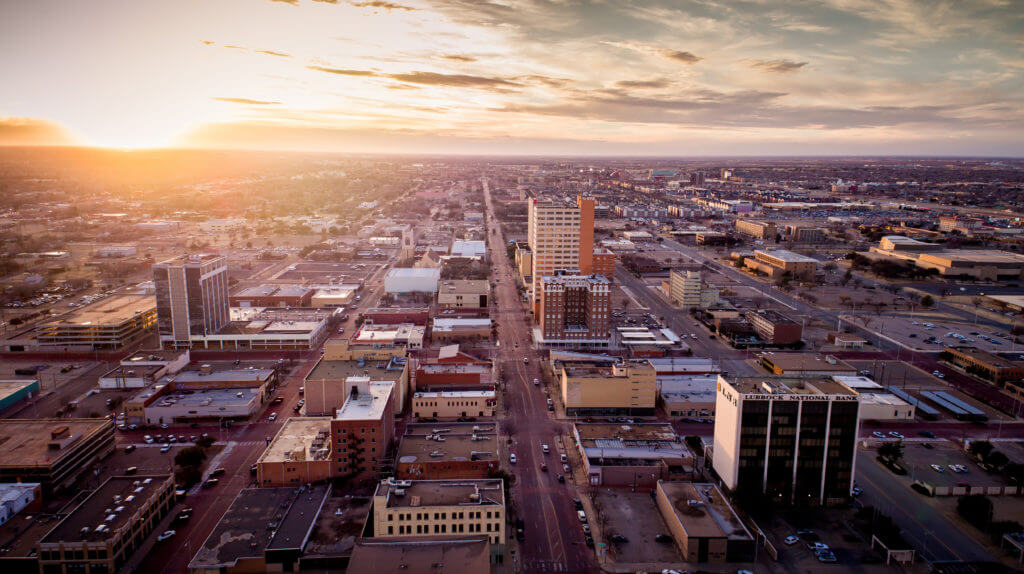 Businesses Invest in Downtown
For many cities, downtown offers a glimpse into the culture and history of the area. For Lubbock, downtown is experiencing a surge of new businesses relocating and existing businesses refurbishing their buildings. To encourage more redevelopment, Market Lubbock started a downtown grant program in November 2016. Check out these five projects and the difference revitalization makes in a community.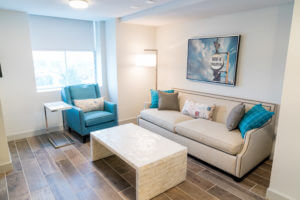 Pioneer Pocket Hotel
The historic Pioneer Building was one of the first fully-redeveloped buildings in downtown. As a former hotel, this project included converting the third floor into a pocket hotel with 10 guest rooms. Guests can book their room and receive their room key all electronically. There is no front desk; however, there is the West Table Kitchen & Bar, The Brewery LBK, and The Coffee Shop on the first floor. The rooms range from 315 square feet to 820 square feet and include Lubbock-like names such as the Country Roots Suite, the Vineyard Room, the Pioneer Room, and the Windmill Suite. The improvements for this project included structural, plumbing and electrical work totaling in $488,323 in expenses.
Beer Garden
In the heart of the Depot District, Mark Martinez, owner and operator of the Library Bar, purchased the Cactus Courtyard and converted the property to The Garden by renovating the façade at 1801 Buddy Holly Ave. The conversion will include stucco repair, paint and custom signs and logos totaling $7,145 in expenses. Now, this space hosts music fans and foodies with performances and food trucks along with Giant Jenga.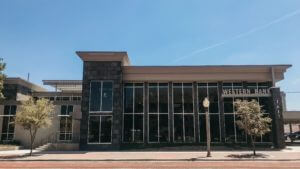 Western Bank
Western Bank, a local provider of community-based financial services to its customers, employees, communities and shareholders in Texas, relocated its headquarters to 1617 Broadway. The project include the complete renovation of the current building totaling $3,251,186 in expenses.
Two Docs Brewing Co.
Located in the Arts District, Two Docs Brewery renovated a building at 502 Texas Ave., adding Lubbock's third brewery in downtown. This repairs included a site demolition, masonry, structural steel, framing, plumbing and electrical work totaling $807,664 in expenses. This space completely transformed the area's night life bringing a love for craft beer to the arts.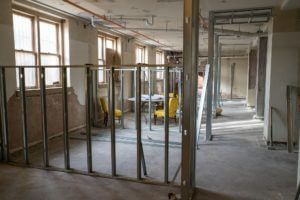 Courthouse Lofts
RTGS Broadway Development LP converted the old courthouse into a living space at their property located at 800 Broadway. The project included remodeling the second-floor courtroom by converting it into an apartment and converting the basement into four offices. Not only did this project add rental property to downtown, but it also created a space for a California-based business to locate. This project totaled $604,257 in expenses.
Within the downtown grant program, there are two grants that businesses can apply for: façade and permittable grants. The façade grant focuses on the outside appearance of a building. This grant covers 50% of approved expenses up to a $25,000 grant. The second type of grant is a permittable grant. This includes improvements to a property that requires a city permit. This grant will cover 10% of approved expenses up to a $100,000 grant. Each grant is considered with the mindset of preserving the character of downtown. The awarded grants help preserve Lubbock's charm that is linked to the novelty found within downtown.
If you are interested in learning more about Market Lubbock's downtown grant program, please contact Jorge Quirino, manager of downtown & special projects for LEDA and Market Lubbock, at 800.687.5330.