"My kids' school is just 5 minutes away," brags the dad of three who left the big city because he didn't like commuting an hour each way for work. "We don't have to deal with traffic in Lubbock. The work-life balance here is so much better." This is important to Hernandez. In addition to selling commercial furniture, he has not one, not two, but three side hustles.
First, there's Hometown Hats & Co.,which supplies retailers in five states. "Lubbock was our first hometown we repped," recalls a proud Hernandez. When local retailer Mountain Hideaway agreed to carry Hometown Hats & Co. from day one, it opened doors that Hernandez isn't sure he would have gotten through in other markets. His sentimental design also helped the hats take off. "By featuring the Llano Estacado, we showed a side of the "Hub City" that often gets overlooked - the geography," he explains. "Locals know the beauty of the caprock when you're driving back from a trip to somewhere else. When you see the windmills and drive onto the high plains, you realize you're home. That same emotion is what we put into our patch."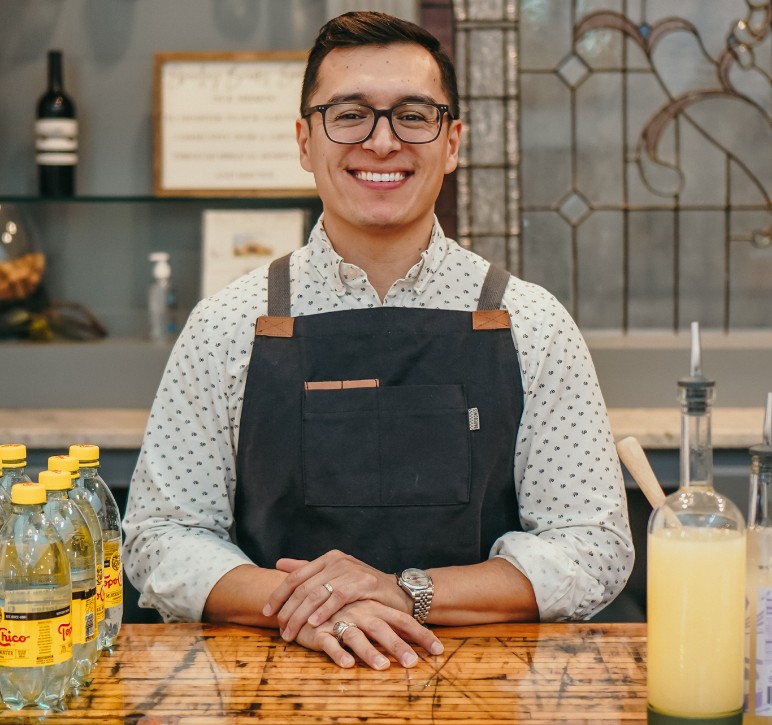 Hernandez is also the brains behind The Embargo (Em-bar-go), a bartending service. "Lubbock was dry until 2008, so bartending is relatively new here," he says. Yet, he's now in his third year and business is booming. The fan of puns also founded So. Bar (sober) South. When one of their artisan mocktails calls for honey, Hernandez uses his own. "I have an apiary called Casita Honey," explains the beekeeper and president of the local Beekeepers Association. He supplies Lubbock residents, coffee shops, and restaurants with his liquid gold.
It's only a matter of time before Hernandez starts business #4. "I think Lubbock has a lower opportunity cost for trying out a new idea," he says. "Lubbock is growing and that leaves a lot of runway to see if a business is going to succeed. There aren't a lot of crowded markets and that means you can explore what people really want."
It's easy to assume Hernandez was born and raised in Lubbock. But he wasn't: his wife was. "People joke about my in-laws dragging us here or my wife making us move here to be closer to her parents," he laughs. "But I think the city is really what brought us here. Having in-laws nearby is just a perk." If there's anything he likes to emphasize, it's this: "I chose to come here."